Located just one block off the Atlantic Ocean in downtown Rehoboth Beach, Delaware. In a quaint beach town known for its high end tastes and artistic flair, our spa and apothecary is a magnificent gem among a sea of treasures!
Our mission at the Avenue Apothecary & Spa is to provide an organic, natural experience for all people. We achieve this through researching and obtaining the finest quality products from around the world, incorporating them into our unique spa treatments, and educating our clients to a healthier and better lifestyle through the continued use of all natural, organic products.
Whether your goals are therapeutic or aesthetic, it is our pleasure to serve you and to provide the finest quality spa services available. Our team members are people who sincerely love their careers – they were selected from a vast pool of candidates because of their talent and their calling to the holistic industry.
April 22 is Earth Day, but here at the Avenue Apothecary and Spa we celebrate Earth Day everyday, utilizing all natural and organic products in all of our spa treatments and in all of the products that we sell. We also recycle close to 90% of all of our waste, and 100% of all paper, plastic and glass products. We only deal with vendors and distributors who also have green philosophies. Please join us in trying to support a more eco friendly lifestyle!
We have been nominated for numerous community awards throughout the past 23 years. Most recently, we were voted "Best Wellness Center" in Sussex County for 2021 by Coastal Style Magazine.
Abigail Fry has been named as Best Aesthetician in Sussex County by Coastal Style Magazine in 2020 & 2018. In 2018, Abigail was also honored as Best Massage Therapist.
We were featured as the Best Of Delaware in 2020 by Delaware Today Magazine with the editor's choice award for natural beauty products & services.
In 2018 we were featured nationally in DAYSPA Magazine – highlighting our facial services using Eminence Organic Skin Care.
Beyond the awards & recognition, we aim to be a haven for both seasonal travels & our year-round community. We strive to provide the utmost customer service paired with expertly performed spa services. We believe in teamwork, growth & education above all & we will use those values to bring you the best our area has to offer.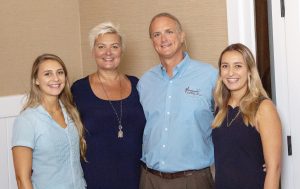 Summer Season Hours:
Monday-Saturday – 9AM-9PM
Sunday – 10AM-9PM