Body Treatment Menu
All body treatment options are seasonal and may be subject to change.
Please ask about the availability of certain treatments at the time of your booking.
Thank you for your understanding.
CACTUS MELON BODY DETOX WRAP & TREATMENT  120 minutes $225
A fruity soak with notes of fresh watermelon fill your treatment room as skin drinks in the vitamin E and coconut oil nourishment. Now, let a juicy exfoliation with watermelon seed oil renew skin to its softest state. Next, arms, legs and neck bask in a prickly pear Cactus Toning Gel that improves skin's elasticity—helping firm the surface! Cap off this detox with a hydrating shea butter application. Soft notes of lemongrass and green melon are left in its wake. Here's to you!
PEAR & LEMONGRASS BODY COCKTAIL TREATMENT  120 minutes $225
A dreamy, nourishing soak hydrates and softens skin for a rice bran oil and sea salt exfoliation!
This is no buffing you' ve experience before – with a crafted blend of fermented and crushed pears! Skin will drink up the deliciousness! Feeling soft and renewed, cap this treatment off
with a vitamin E- infused shea butter massage.
GLOW & GET IT BRIGHTENING BODY WRAP & TREATMENT  120 minutes $225
Skin in search of its long lost glow? We've found it with this body wrap! Begin with a nourishing, vitamin E soak that softens skin for a gentle exfoliation with fine sugar crystals. Next, you're nestled into a resveratrol wrap to reverse the hands of time and smooth over the look of fine lines. Finish with an organic cucumber extract shea butter to nourish and hydrate.
FROSTED BIRCH BODY TREATMENT  120 minutes $225
An invigorating 120-minute body treatment with a Lemon body polish & steaming towel compresses infused with Sweet Birch & Magnesium. Treatment concludes with a 60 minute full body massage using pressure point techniques to melt away tension.
STONE CROP REVITALIZING BODY TREATMENT  120 minutes $225
Polish skin with an invigorating Stone Crop Revitalizing Body Scrub that buffs away dull, dry skin calls and set the stage for a soothing, lightweight Stone Crop Body Oil that absorbs quickly for a beautiful satin finish. Strengthen and tone in all the right places with the luxurious Stone Crop Contouring Body Cream, clinically proven to target fat cells and reduce the look of cellulite. Relax and get pampered with a Stone Crop Restorative Body Wrap treatment that detoxifies, hydrates and boosts circulation.
BIRTHDAY CAKE BODY TREATMENT  120 minutes $225
Enjoy two hours of bliss! Your treatment begins with a whipped sugar scrub for a thorough exfoliation. Sink further into relaxation with a full body massage using the fluffy, hydrating body butter in a delightfully sweet scent. On special within the month of your birthday for just $195 (Monday through Thursday)!
BODY SCRUB AND WRAP  60 minutes $145
Choose any of the above scrub options to exfoliate and remove dead skin. Relax and meditate while your body is wrapped to allow moisture to permeate the skin. Brief lotion application to follow.
SUNLESS TANNING HYDRATING & FIRMING BODY TREATMENT  60 minutes $155
Your experience begins with a luxurious espresso scrub to slough away the dry, dead skin around the elbows, knees, ankles, feet and hands. Hydrate and firm the appearance of your skin with this ultra-moisturizing and deep-soothing eco certified Sunless Tanning Firming Body Lotion. Our 70%+ organic Sunless Tan Body Moisturizer offers a buildable, natural-looking radiance that lasts up to 3 days. Indulge your skin with this hydrating lotion enriched with a botanically-derived complex that firms, tones and tightens the appearance of the skin. A healthy and youthful-looking tan is yours without exposure to harmful UV rays.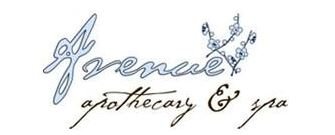 Body Treatment Enhancements
SINUS TREATMENT  $15
Aromatic eucalyptus pressure point massage for sinus congestion relief.
HEADACHE TREATMENT  $15
Peppermint & lavender headache eliminator.
HOT STONE THERAPY SAMPLER  $25
Melt away tension & stress with warm basalt lava stones.
ALPINE ARNICA MUSCLE REPAIR ENHANCEMENT $25
Utilizing the best of nature's pharmacy – Arnica, Sweet Birch and Magnesium – this intensive enhancement is designed to help soothe sore muscles, tendons and stiff joints.
PEPPERMINT FOOT THERAPY  $25
A revitalizing foot and leg treatment designed to invigorate the entire body. Calves and feet are massaged with energizing Peppermint and stimulating Horse Chestnut to increase circulation. Feet are cocooned in stimulating, aromatic steamed towels that awaken the senses from head to toe.
PEPPERMINT HAND & ARM TENSION RELIEF  $25
This energizing enhancement combines a detailed hand and arm massage with a therapeutic multi-purpose cream. Extracts of Peppermint & Horse Chestnut improve circulation, while steaming hot towels steeped in aromatic essential oils relieve hand and wrist tension to help address carpal tunnel syndrome and computer fatigue.
BRIGHTENING EYE TREATMENT  $25
Soften your tired, puffy eyes while reducing the appearance of dark circles.
LIGHTSTIM FOR PAIN RELIEF  15 minutes (inclusive of treatment time) $35 OR 30 minutes (additional treatment time required) $65
LightStim patented LED Light Therapy is a natural way to ease pain. LightStim for Pain emits warm and soothing light energy proven to temporarily relieve arthritic pain, muscle and joint pain, and stiffness. Increase blood circulation, accelerate healing, and diminish bruising.