Body Treatment Menu
All body treatment options are seasonal and may be subject to change.
Please ask about the availability of certain treatments at the time of your booking.
Thank you for your understanding.
MUSCLE RECOVERY BODY TREATMENT  120 minutes $325
An invigorating 120-minute body treatment with a Lemon body polish & steaming towel compresses infused with Sweet Birch & Magnesium. Treatment concludes with a 60 minute full body massage using pressure point techniques to melt away tension.
REVITALIZING BODY TREATMENT  120 minutes $325
Polish skin with an invigorating Stone Crop Revitalizing Body Scrub that buffs away dull, dry skin calls and set the stage for a soothing, lightweight Stone Crop Body Oil that absorbs quickly for a beautiful satin finish. Strengthen and tone in all the right places with the luxurious Stone Crop Contouring Body Cream, clinically proven to target fat cells and reduce the look of cellulite. Relax and get pampered with a Stone Crop Restorative Body Wrap treatment that detoxifies, hydrates and boosts circulation.
CHILL BODY TREATMENT  120 minutes $400
This treatment combines a multi-tasking body scrub featuring the powerful, regenerative properties of water-soluble broad-spectrum cannabinoids, coffee and Himalayan salt with a 400mg cannabinoid massage oil. This exfoliation treatment helps to keep the skin hydrated, prevent stretch marks & breakouts, while helping to reduce the appearance of cellulite. The active, botanical massage oil relieves sore muscles, relaxes the nervous system & leaves you with glowing, hydrated skin. This treatment includes a delicious wellness shot of cold-pressed ginger, cayenne, ashwagandha, cordyceps, lion's mane & 30mg of full-spectrum CBD per shot.
NOURISHING BODY TREATMENT  120 minutes $325
Source from only 100% organic ingredients, this soothing treatment is ideal for those with sensitive skin. This whipped sugar & oatmeal body polish gently removes dry, dead skin while a vitamin-E & agave infused oil thoroughly hydrates from head-to-toe.
BIRTHDAY CAKE BODY TREATMENT  120 minutes $325
Enjoy two hours of bliss! Your treatment begins with a whipped sugar scrub for a thorough exfoliation. Sink further into relaxation with a full body massage using the fluffy, hydrating body butter in a delightfully sweet scent. On special within the month of your birthday for just $295 (Monday through Thursday)!
BODY SCRUB AND WRAP  60 minutes $200
Choose any of the above scrub options to exfoliate and remove dead skin. Relax and meditate while your body is wrapped to allow moisture to permeate the skin. Brief lotion application to follow.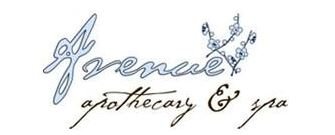 Body Treatment Enhancements
DRINKABLE CBD WELLNESS SHOT  $12
Start your experience off right with a delicious wellness shot of cold-pressed ginger, cayenne, ashwagandha, cordeyceps, lion's mane and 30 mg of full spectrum CBD. The ultimate daily dose of roots, fruits and adaptogenic mushrooms. Cheers!
SINUS TREATMENT  $15
Aromatic eucalyptus pressure point massage for sinus congestion relief.
HEADACHE TREATMENT  $15
Peppermint & lavender headache eliminator.
HOT STONE THERAPY SAMPLER  $15
Melt away tension & stress with warm basalt lava stones.
ALPINE ARNICA MUSCLE REPAIR ENHANCEMENT $15
Utilizing the best of nature's pharmacy – Arnica, Sweet Birch and Magnesium – this intensive enhancement is designed to help soothe sore muscles, tendons and stiff joints.
PEPPERMINT FOOT THERAPY  $15
A revitalizing foot and leg treatment designed to invigorate the entire body. Calves and feet are massaged with energizing Peppermint and stimulating Horse Chestnut to increase circulation. Feet are cocooned in stimulating, aromatic steamed towels that awaken the senses from head to toe.
PEPPERMINT HAND & ARM TENSION RELIEF  $15
This energizing enhancement combines a detailed hand and arm massage with a therapeutic multi-purpose cream. Extracts of Peppermint & Horse Chestnut improve circulation, while steaming hot towels steeped in aromatic essential oils relieve hand and wrist tension to help address carpal tunnel syndrome and computer fatigue.
BRIGHT EYE TREATMENT  $15
Soften your tired, puffy eyes while reducing the appearance of dark circles.
LED LIGHT THERAPY FOR PAIN RELIEF  15 minutes (inclusive of treatment time) $15 OR 30 minutes (additional treatment time required) $75
LightStim patented LED Light Therapy is a natural way to ease pain. LightStim for Pain emits warm and soothing light energy proven to temporarily relieve arthritic pain, muscle and joint pain, and stiffness. Increase blood circulation, accelerate healing, and diminish bruising.