Body Treatment Menu
All body treatment options are seasonal and may be subject to change.
Please ask about the availability of certain treatments at the time of your booking.
Thank you for your understanding.
FALL ESCAPE BODY TREATMENT  120 minutes $225
Dry skin is first nourished with a coconut oil-rich soak to prep for a divine sea salt exfoliation. Now that you're falling into the season, scrumptious notes of clove and nutmeg envelop your senses. Next, you're cocooned in a Texas wildflower honey glaze wrap – made to replenish skin with hydration and vital nutrients for glowing skin. Finally, skin drinks in an organic cardamom coconut milk lotion.
ENRICHED MATCHA RETREAT BODY TREATMENT  120 minutes $225
Treat yourself to a moment of re-creation. This rejuvenating treat begins with a warm wholesome milk nectar wrap, crafted with soothing chicory root that calms and caresses skin. A sea salt exfoliation with notes of clove helps you and your skin breathe deep, revealing smooth skin underneath. A purifying, age-old bio-nutrient peat mud wraps skin in mineral and organic plant compounds that help bring rapid relief for all irritations. If the moist after feel and cool silky touch of skin is not enough, you'll enjoy a steeped infusion of organic lavender flowers, sunflower oil and creamy coconut milk to impart essential vitamins to your newly refreshed skin.
FROSTED BIRCH BODY TREATMENT  120 minutes $225
An invigorating 120-minute body treatment with a Lemon body polish & steaming towel compresses infused with Sweet Birch & Magnesium. Treatment concludes with a 60 minute full body massage using pressure point techniques to melt away tension.
STONE CROP REVITALIZING BODY TREATMENT  120 minutes $225
Polish skin with an invigorating Stone Crop Revitalizing Body Scrub that buffs away dull, dry skin calls and set the stage for a soothing, lightweight Stone Crop Body Oil that absorbs quickly for a beautiful satin finish. Strengthen and tone in all the right places with the luxurious Stone Crop Contouring Body Cream, clinically proven to target fat cells and reduce the look of cellulite. Relax and get pampered with a Stone Crop Restorative Body Wrap treatment that detoxifies, hydrates and boosts circulation.
BIRTHDAY CAKE BODY TREATMENT  120 minutes $225
Enjoy two hours of bliss! Your treatment begins with a whipped sugar scrub for a thorough exfoliation. Sink further into relaxation with a full body massage using the fluffy, hydrating body butter in a delightfully sweet scent. On special within the month of your birthday for just $195 (Monday through Thursday)!
BODY SCRUB AND WRAP  60 minutes $145
Choose any of the above scrub options to exfoliate and remove dead skin. Relax and meditate while your body is wrapped to allow moisture to permeate the skin. Brief lotion application to follow.
SUNLESS TANNING HYDRATING & FIRMING BODY TREATMENT  60 minutes $155
Your experience begins with a luxurious espresso scrub to slough away the dry, dead skin around the elbows, knees, ankles, feet and hands. Hydrate and firm the appearance of your skin with this ultra-moisturizing and deep-soothing eco certified Sunless Tanning Firming Body Lotion. Our 70%+ organic Sunless Tan Body Moisturizer offers a buildable, natural-looking radiance that lasts up to 3 days. Indulge your skin with this hydrating lotion enriched with a botanically-derived complex that firms, tones and tightens the appearance of the skin. A healthy and youthful-looking tan is yours without exposure to harmful UV rays.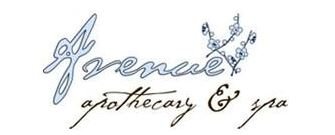 Body Treatment Enhancements
SINUS TREATMENT  $15
Aromatic eucalyptus pressure point massage for sinus congestion relief.
HEADACHE TREATMENT  $15
Peppermint & lavender headache eliminator.
HOT STONE THERAPY SAMPLER  $25
Melt away tension & stress with warm basalt lava stones.
ALPINE ARNICA MUSCLE REPAIR ENHANCEMENT $25
Utilizing the best of nature's pharmacy – Arnica, Sweet Birch and Magnesium – this intensive enhancement is designed to help soothe sore muscles, tendons and stiff joints.
PEPPERMINT FOOT THERAPY  $25
A revitalizing foot and leg treatment designed to invigorate the entire body. Calves and feet are massaged with energizing Peppermint and stimulating Horse Chestnut to increase circulation. Feet are cocooned in stimulating, aromatic steamed towels that awaken the senses from head to toe.
PEPPERMINT HAND & ARM TENSION RELIEF  $25
This energizing enhancement combines a detailed hand and arm massage with a therapeutic multi-purpose cream. Extracts of Peppermint & Horse Chestnut improve circulation, while steaming hot towels steeped in aromatic essential oils relieve hand and wrist tension to help address carpal tunnel syndrome and computer fatigue.
BRIGHTENING EYE TREATMENT  $25
Soften your tired, puffy eyes while reducing the appearance of dark circles.
LIGHTSTIM FOR PAIN RELIEF  15 minutes (inclusive of treatment time) $35 OR 30 minutes (additional treatment time required) $65
LightStim patented LED Light Therapy is a natural way to ease pain. LightStim for Pain emits warm and soothing light energy proven to temporarily relieve arthritic pain, muscle and joint pain, and stiffness. Increase blood circulation, accelerate healing, and diminish bruising.