Body Treatment Menu
All body treatment options are seasonal and may be subject to change.
Please ask about the availability of certain treatments at the time of your booking.
Thank you for your understanding.
SEAWEED DETOX BODY TREATMENT 120 minutes $225
The ultimate skin conditioning treatment for the body. Mineral-rich Sea Salts are blended with spicy Rosemary and Citrus essential oils to stimulate circulation and slough away dull, flaky skin. This invigorating scrub will soften the skin, leaving the surface smooth and polished. This session continues with a hypnotic massage, layering a warm mineral-rich Seaweed serum infused with aromatic Japanese Ume Plum extracts to revitalize the skin and is followed by a detailed massage with our Sea Fennel Massage Wax or Sicilian Bergamot Lotion to deeply seal in moisture for a silky, satin finish.
HONEY LAVENDER BODY TREATMENT 120 minutes $225
Enjoy the fresh, subtle scent of raw honey and garden lavender as a fine salt scrub sloughs away dry, dead skin. Sink further into relaxation during your full-body wrap with a ultra-hydrating sunflower seed oil enriched with vitamins A, B & E. Restore hydration during a completely customized 60 minute massage session using a rich buttermilk cream to leave your skin feeling feathery soft.
COCONUT BEACH BODY TREATMENT 120 minutes $225
Take a trip to the islands with this light pineapple-coconut treatment. The whipped shea butter sugar scrub will melt away dead skin, while a blend of coconut & sweet almond oils hydrate using a multitude of vitamins. You'll be floating on a vacation cloud after your full-body massage customized to meet your concerns.
SWEET TEA NECTAR BODY TREATMENT 120 minutes $225
You'll want to take a slow drink of this southern peach tea scented treatment. Your skin will be left supple and refreshed after this ginger & white tea based sugar exfoliation experience. Melt into true nirvana with a massage experience of your dreams enhanced with shea butter, aloe vera and vitamins A & E.
BLUSHING AGAVE BODY TREATMENT 120 minutes $225
Experience the 100% organic FarmHouse Fresh treatment using a creamy sugar scrub followed by a custom tailored massage featuring the antioxidant-rich blue agave oil for the ultimate taste of sweet luxury. This delicious oil also contains hyaluronic acid to minimize the appearance of fine lines and wrinkles.
BODY SCRUB AND WRAP 60 minutes $145
Choose any of the above scrub options to exfoliate and remove dead skin. Relax and meditate while your body is wrapped to allow moisture to permeate the skin. Brief lotion application to follow.
SUNLESS TANNING HYDRATING & FIRMING BODY TREATMENT 60 minutes $155
Your experience begins with a luxurious espresso scrub to slough away the dry, dead skin around the elbows, knees, ankles, feet and hands. Hydrate and firm the appearance of your skin with this ultra-moisturizing and deep-soothing eco certified Sunless Tanning Firming Body Lotion. Our 70%+ organic Sunless Tan Body Moisturizer offers a buildable, natural-looking radiance that lasts up to 3 days. Indulge your skin with this hydrating lotion enriched with a botanically-derived complex that firms, tones and tightens the appearance of the skin. A healthy and youthful-looking tan is yours without exposure to harmful UV rays.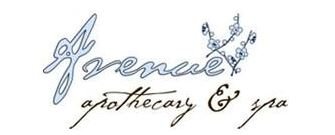 Body Treatment Enhancements
SINUS TREATMENT $25
Aromatic eucalyptus pressure point massage for sinus congestion relief.
HEADACHE TREATMENT $25
Peppermint & lavender headache eliminator.
ALPINE ARNICA MUSCLE REPAIR ENHANCEMENT $30
Utilizing the best of nature's pharmacy – Arnica, Sweet Birch and Magnesium – this intensive enhancement is designed to help soothe sore muscles, tendons and stiff joints.
PEPPERMINT FOOT THERAPY $30
A revitalizing foot and leg treatment designed to invigorate the entire body. Calves and feet are massaged with energizing Peppermint and stimulating Horse Chestnut to increase circulation. Feet are cocooned in stimulating, aromatic steamed towels that awaken the senses from head to toe.
LIGHTSTIM FOR PAIN RELIEF $65
LightStim patented LED Light Therapy is a natural way to ease pain. LightStim for Pain emits warm and soothing light energy proven to temporarily relieve arthritic pain, muscle and joint pain, and stiffness. Increase blood circulation, accelerate healing, and diminish bruising.