Body Treatment Menu
All body treatment options are seasonal and may be subject to change.
Please ask about the availability of certain treatments at the time of your booking.
Thank you for your understanding.
SEAWEED DETOX BODY TREATMENT 120 minutes $225
The ultimate skin conditioning treatment for the body. Mineral-rich Sea Salts are blended with spicy Rosemary and Citrus essential oils to stimulate circulation and slough away dull, flaky skin. This invigorating scrub will soften the skin, leaving the surface smooth and polished. This session continues with a hypnotic massage, layering a warm mineral-rich Seaweed serum infused with aromatic Japanese Ume Plum extracts to revitalize the skin and is followed by a detailed massage with our Sea Fennel Massage Wax or Sicilian Bergamot Lotion to deeply seal in moisture for a silky, satin finish.
LAVENDER AGE CORRECTIVE BODY TREATMENT 120 minutes $225
An exfoliating whipped lavender sugar scrub followed by an enzyme body wrap and finishing with a relaxation massage with aromatic lavender oil. A firming and lifting treatment that will prepare your skin and body for any occasion, while providing a youthful and even skin tone.
VANILLA LATTE BODY TREATMENT 120 minutes $225
Awake the senses with the invigorating aroma of espresso beans and warming notes of brown sugar and vanilla. 100% Arabica Coffee beans exfoliate while the caffeine stimulates blood flow to reduce the appearance of cellulite. Restore hydration and re-energize with a 60 minute full body massage as cold-pressed coconut and sweet almond oils nourish and deeply moisturize.
SUGAR COCONUT BODY TREATMENT 120 minutes $225
Escape to a tropical paradise on the sweet notes of coconut. Enjoy full body exfoliating with a whipped sugar coconut scrub, and then melt further into your vacation with a 60 minute customizable massage. Fresh and cold-pressed this coconut treatment will leave your skin luminous and lusciously soft.
BAMBOO LEMONGRASS BODY TREATMENT 120 minutes $225
Light and airy, yet extremely hydrating. Nourishing bamboo and uplifting lemongrass will transform your skin to its best state. As always, your body treatment with begin with a full body exfoliation. As you are cocooned in a hydrating wrap, experience the signature Wild Lime Scalp Ritual, which ties all the aromatic blends together. Conclude with a full body, 60 minute customizable massage.
BODY SCRUB AND WRAP 60 minutes $145
Choose any of the above scrub options to exfoliate and remove dead skin. Relax and meditate while your body is wrapped to allow moisture to permeate the skin. Brief lotion application to follow.
It is a place unconstrained by time, envy, or vanity. This world of Slow Beauty. Where the practice of restoration and healing begins with a choice. Unique to our body care and nail lacquer treatments are four states of Slow Beauty. Each contains a signature scent and a color palette to create a multisensory state of Slow Beauty.
THE SLOW BEAUTY BODY RITUAL 120 minutes $225
This aroma-therapeutic journey balances the body's full Chakra system. You choose your intent from the options below. Micro algae and minerals salt will gently slough away dry skin for full body exfoliation. Relax with an invigorating and warming scalp ritual during your wrap. Conclude your experience with a hydrating Slow Beauty massage.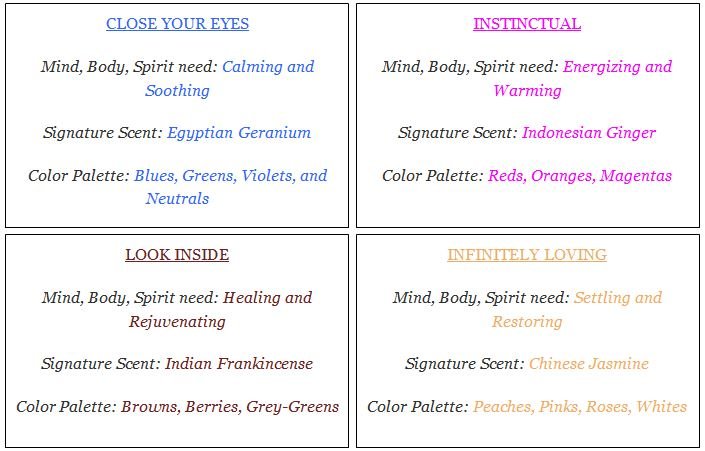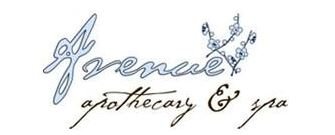 Body Treatment Enhancements
SINUS TREATMENT $20
Aromatic eucalyptus pressure point massage for sinus congestion relief.
HEADACHE TREATMENT $20
Peppermint & lavender headache eliminator.
ALPINE ARNICA MUSCLE REPAIR ENHANCEMENT $25
Utilizing the best of nature's pharmacy – Arnica, Sweet Birch and Magnesium – this intensive enhancement is designed to help soothe sore muscles, tendons and stiff joints.
PEPPERMINT FOOT THERAPY $25
A revitalizing foot and leg treatment designed to invigorate the entire body. Calves and feet are massaged with energizing Peppermint and stimulating Horse Chestnut to increase circulation. Feet are cocooned in stimulating, aromatic steamed towels that awaken the senses from head to toe.