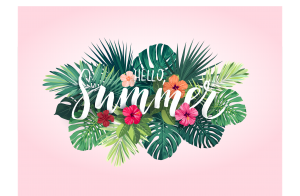 Hello Summer! Enjoy the following featured treatments for June, July & August!


Watermelon Blackcurrant Massage Immersion
BEST ENJOYED: Utterly relaxed
THE MOOD:Oh-so-fruity and fresh!
EXPERIENCE: This Swedish massage will target points to relieve stress and muscle tension – all with a splash of fruity fun. Skin is gently wrapped in a sultry compress infused with vitamin E and the light scent of a fresh, crisp watermelon and basil cocktail. Breathe in and out – you're up up and away floating within the clouds! Skin is then massaged with a blackcurrant extract body oil using long flowing strokes and deep circular motions. This hydrating oil is rich with vitamins A & C that pull double-duty by helping prevent premature aging, as antioxidants aid in repairing and nourishing damaged skin. You my darling, are now silky, soothed and supple to the touch.
60 minutes – $125
90 minutes – $190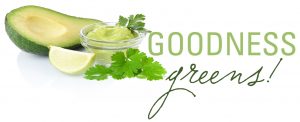 Goodness Greens! Body Treatment
BEST ENJOYED: Freshly picked and pureed
THE MOOD: Every last bit of relaxation squeezed out
EXPERIENCE: This superpower treatment is a blend of our best greens! We invigorate skin to begin with a crisp Citrus Grass and organic alfalfa root sea salt body polish packed with vitamin E – laden rice bran oil. Relax as Guac Star, our soothing and cooling avocado butter puree mask, goes to work as it is applied with moisture-locking ingredients and skin-feeding super antioxidants – green tea, goji fruit and pomegranate. This mask is wrapped into skin with an organic green tea and miner-rich steaming towel compress. Finally, glisten out the door after a citrus oil blend massage with lasting notes of cilantro and lime. This is one totally terrific smoothie!
120 minutes – $225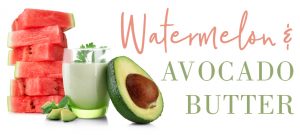 Watermelon & Avocado Butter Body Treatment
BEST ENJOYED:With peak epicuriosity
THE MOOD:Snippets of sunshine
EXPERIENCE:We'll dip, whip and slather you through this delightfully tasteful treatment. It begins with a refreshing exfoliation that smooths skin with a Watermelon Basil and Vodka Scrub. Next, bask in dollops of rich avocado butter and super antioxidants – green tea, goji fruit, and pomegranate extracts – as this cooling Guac Star Mask helps infuse skin with extra hydration and a healthy dose of vitamins. Last, an organic honey butter massage leaves you limber and light on your feet.
120 minutes – $225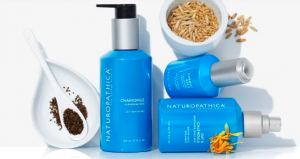 Soothing Marshmallow Facial
A little too much sun this season? Experience cooling, soothing relief for even the most sensitive skin with the Soothing Marshmallow Facial by Naturopathica. This healing and restorative facial provides immediate relief for sensitive and sensitized skin. Designed to help calm inflammation, alleviate redness and repair the skin's barrier function, this facial features soothing, hydrating Marshmallow Extract which has been used for centuries in nourishing herbal poultices. Blended with reparative Mediterranean Microalgae, nourishing Probiotics and moisture-locking Ceramides, this facial treatment immediately soothes irritation and restores the skin's moisture balance.
60 minutes – $170


Citrus & Kale Potent C + E Facial
Super foods become super skin care ingredients. Experience an antioxidant infusion as Vitamins C+E unite for supreme protection. Realize nature's true potential and achieve firmer, brighter and younger looking skin!
60 minutes – $135
For additional seasonal manicure & pedicure offerings, please click here.
---
Black Friday Promotional Coupon Rules & Regulations
The limitations of the promotional coupons are as follows:
may only be used towards services 60 minutes in length or longer
may be used 1 per person, per visit
may not be used in combination with any other special or promotion
valid only from January 1, 2021 through December 31, 2021
no cash value
may not be redeemed towards products or gratuities
must be present in order to redeem