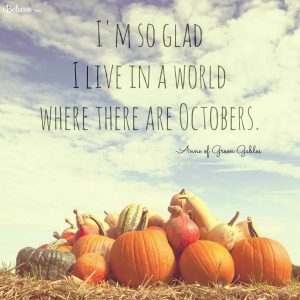 It's finally starting to feel just a bit like Fall outside on our Delaware beaches. To celebrate we've put together an awesome new collection of featured services to tingle your senses for the entire month of October. Please note that these services will be offered daily, but promotional pricing is only offered Monday through Thursday. Most of these treatments are limited edition & while supplies, so be sure to schedule your appointment today!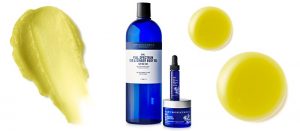 Naturopathica CBD Chill Massage
This tension-dissolving treatment targets pain and inflammation with our Chill Full Spectrum CBD Collection and specialized massage techniques. This escape begins with a hypnotic aromatic inhalation, followed by a head, neck and shoulder massage to relax the mind. The focus then turns to the body, as a moist heat treatment loosens up tight muscles, giving way to a slow, intentional full-body massage with our warming CBD & ginger oil. A pressure point foot massage activates a mind-body connection to reduce stress and promote mental clarity. This treatment concludes with an herbal Stress Tea infused with the Chill Full Spectrum CBD Microdose Elixir to elevate you to a blissful state of calm.
60 minutes – $175
On Special for $155 Monday through Thursday
90 minutes – $250
On Special for $225 Monday through Thursday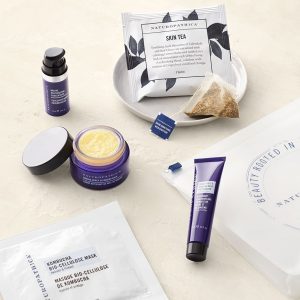 Naturopathica CBD Chill Facial
This relaxing treatment targets inflammation and premature aging while leveraging the intense calming effects of our powerful CBD products. Your session will begin with a completely customized conditioning treatment, followed by a face, neck, and shoulder massage with Chill Full Spectrum CBD products to deliver pure calm. What follows is a specilized facial massage using the Chill Full Spectrum CBD Microdose Elixir to soften facial tension, hydrate, and soothe. Holistic bliss extends beyond the treatment with a fragrant cup of herbal Skin Tea infused with a microdose CBD elixir.
60 minutes – $175
On Special for $155 Monday through Thursday
90 minutes – $250
On Special for $225 Monday through Thursday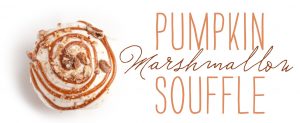 Pumpkin Marshmallow Souffle Body Treatment
Simmer down and settle in with a sultry cinnamon wrap – you're cocooned in toasty bliss. Follow with an exfoliation with fine grain sea salt and rice bran oil. After smoothing your rough edges, you'll be painted with organic pumpkin puree and clay mask to detox and refine. A finishing touch of Marshmallow Melt Shea Butter cream smells good enough to eat.
Best Enjoyed: fireside with friends
The Mood: sugar & spice
120 minutes – $225
On Special for $195 Monday through Thursday

Honey Cider Hydrating Wrap & Massage
Slip into a steaming spiced-cider hot towel wrap treated with Vitamin-E and sweet almond oil. Next, you'll be drizzled in honey and papaya fruit hydration serum packed with live fruit cells and aloe. After basking in this golden richness you'll enjoy an antioxidant-rich massage with a blend of olive fruit and grapeseed oils scented with sweet clementine. It will certainly quench your thirst for relaxation.
Best Enjoyed: as a toast to yourself
The Mood: fully immersed relaxation
90 minutes – $195
On Special for $175 Monday through Thursday!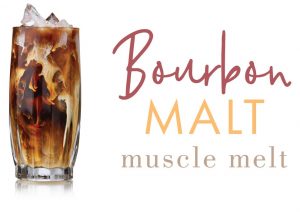 Bourbon Malt Muscle Melt Massage
Fall back into relaxation! Tired muscles are greeted with a vitamin E and coconut oil compress to replenish hydration before a shea butter and Madagascar vanilla-infused massage released all tension. each effleurage stroke over your muscles leaves delicious notes of bourbon, cinnamon and vanilla.
Best Enjoyed: when you're in knead of a glow
The Mood: all buttered up
60 minute – $125
On Special for $110 Monday through Thursday!
90 minute – $190
On Special for $170 Monday through Thursday!


Apple Harvest Moon Bubble Mask Body Treatment
For those reminiscing on the days of summer's past, this bubble mask treatment is just the thing for you! This treatment begins with a shimmering apple toddy vitamin-E rich soak to soften the skin. Then an intoxicating Muscadine Moonshine Sea Salt Scrub steals the show by buffing away all the tough stuff. Once you're smooth as silk, a nourishing green tea and Arnica Montana Flower Extract Bubble Mask is applied to soothe inflammation and any skin irritation. Finish with a rich coco and shea butter massage leaving you feeling as velvety smooth as a full moon is round!
Best Enjoyed: when you're feeling bubbly
The Mood: experiencing a lighter side of Fall
120 minutes – $225
On Special for $195 Monday through Thursday!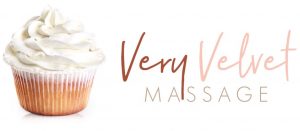 Very Velvet Massage
We get it. Pumpkin patch exploring and apple picking can be very daunting tasks, leaving muscles feeling strained and tired. May we suggest a pampering session with this soothing shea butter massage with notes of cinnamon and cream? Muscle tension is eased with each effleurage stroke.
Best Enjoyed: when you need a weekend
The Mood: worth the wait
60 minutes – $125
On Special for $110 Monday through Thursday!
90 minutes – $190
On Special for $170 Monday through Thursday!



Lalicious Pumpkin Spice Body Treatment
Experience a body treatment like no other. Pure Brown Sugar Cane crystals gently slough away dry skin cells to reveal a youthful and even skin tone. Cold-pressed Coconut and Sweet Almond Oils nourish and deeply moisturize, leaving skin deliciously soft. Discover luminous skin from head to toe with this creamy blend of Pumpkin Spice.
120 minutes – $225
On Special for $195 Monday through Thursday!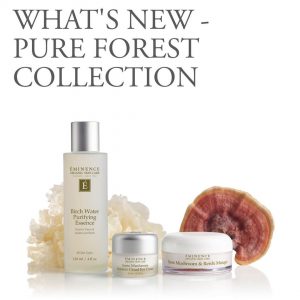 Pure Forest Facial
Experience the restorative powers of nature with the healing benefits of reishi mushroom, birch water and snow mushroom to hydrate, detoxify and repair. Purifying clay works to remove impurities while paracress extract stimulates skin cells to contract, revealing a firm, healthy complexion at any age. Replenish your skin with a lightweight essence that detoxifies, purifies, and restores skin's moisture levels. Purifying birch water combats free-radical damage while botanical collagen restores elasticity and improves barrier function, allowing their skin to better absorb and retain subsequent product. Super-hydrating snow mushroom provides intense hydration while powerful botanical peptides smooth roughness, decrease puffiness and diminish under eye bags to reveal a refreshed appearance.
60 minutes $135
On Special for $125 Monday through Thursday!
For our seasonal manicure & pedicure offerings, please click here!

____________________________________________________________________________________________________________
Black Friday Promotional Coupon Rules & Regulations
The limitations of the promotional coupons are as follows:
may only be used towards services 60 minutes in length or longer
may be used 1 per person, per visit
may not be used in combination with any other special or promotion
valid only from January 1, 2019 through December 31, 2019
no cash value
may not be redeemed towards products or gratuities
must be present in order to redeem