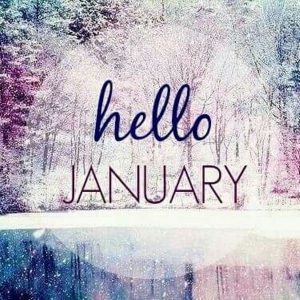 Ah a new decade is upon us! We hope you enjoy these featured treatments & take time to renew your mind, body & spirit with us. Special pricing offered Monday through Thursday from January 6 through January 30. Most of these treatments are limited edition & while supplies, so be sure to schedule your appointment today!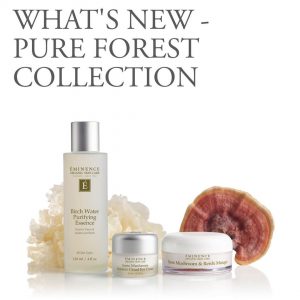 Pure Forest Facial
Experience the restorative powers of nature with the healing benefits of reishi mushroom, birch water and snow mushroom to hydrate, detoxify and repair. Purifying clay works to remove impurities while paracress extract stimulates skin cells to contract, revealing a firm, healthy complexion at any age. Replenish your skin with a lightweight essence that detoxifies, purifies, and restores skin's moisture levels. Purifying birch water combats free-radical damage while botanical collagen restores elasticity and improves barrier function, allowing their skin to better absorb and retain subsequent product. Super-hydrating snow mushroom provides intense hydration while powerful botanical peptides smooth roughness, decrease puffiness and diminish under eye bags to reveal a refreshed appearance.
60 minutes – $135
On Special for $125 Monday through Thursday!


Sugar Peppermint Body Treatment
Treat yourself to true winter luxury with Lalicious! Let a creamy, whipped sugar scrub slough away dead, dry skin. Experience cooling tension relief with a hydrating peppermint body butter massage custom tailored to your needs.
120 minutes – $225
On Special for $185 Monday through Thursday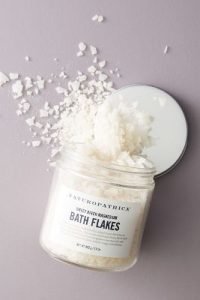 Frosted Birch Body Treatment
An invigorating 120-minute body treatment with a Lemon body polish & steaming towel compresses infused with Sweet Birch & Magnesium. Treatment concludes with a 60 minute full body massage using pressure point techniques to melt away tension.
120 minutes- $225
On Special for $185 Monday through Thursday

Candy Cane Champagne Dream Body Treatment
BEST ENJOYED: For a break from the holiday hustle
THE MOOD: A toast to a brief winter escape
EXPERIENCE: This minty-fresh treatment will remind you why it's the most wonderful time of the year. Start off with a fizzy Candy Cane Champagne hot towel compress to soften up that cold weather skin and a sweet cream scented sea salt scrub to remove dry skin. Top it off with a dab of some seriously moisturizing Whoopie Cream, and you'll have visions of sugarplums dancing in your head.
120 minutes – $225
On Special for $185 Monday through Thursday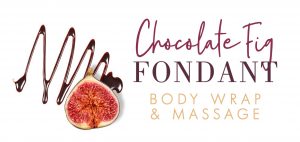 Chocolate Fig Fondant Body Treatment
BEST ENJOYED: Extra marshmallows, please
THE MOOD: Decadent & Divine
EXPERIENCE: You are cordially invited to the most decadent winter wrap of the season! A rice bran oil exfoliant greets you – clearing away the tough stuff before you're painted with a firming chocolate and fig serum to help prevent the look of wrinkles, while also giving skin a toasty drink of vitamins A, E, and K. This kneading is a blend filled with peptide-enriched emollient oils to give skin a fabulous glow.
120 minutes – $225
On Special for $185 Monday through Thursday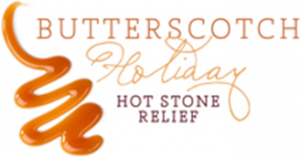 Butterscotch Holiday Hot Stone Relief Massage
BEST ENJOYED: Cheers to old man winter!
THE MOOD: Renewed in a holidaze
EXPERIENCE: The weather outside is frightful, but inside the spa it's SO delightful! Sink into bliss with notes of butterscotch enveloping you as a steaming hot towel wrap, glistening with vitamin E and sweet almond oil, soothes your aches and tight spots. You'll be drizzled in antioxidant-rich body oil, scented with notes of buttery gingerbread, and then deeply massaged with hot stones. A true holiday delight!
60 minutes – $145
On Special for $130 Monday through Thursday
90 minutes – $190
On Special for $175 Monday through Thursday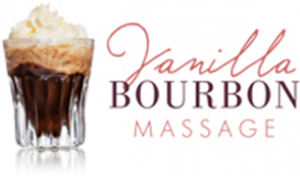 Vanilla Bourbon Massage
BEST ENJOYED: Dessert first
THE MOOD: Gussied up for Old Man Winter
EXPERIENCE: One decadent massage that's reminiscent of delicious desserts past!  This gentle kneading is a blend from a delicious body oil lightly scented with warm notes of Madagascar vanilla and a dash of Texas distilled bourbon. Skin drinks in the jojoba seed oil and cocoa seed butter – adding the hydration factor into this massage and some pizzazz to skin's holiday glimmer.
60 minutes – $135
On Special for $125 Monday through Thursday
90 minutes – $180
On Special for $170 Monday through Thursday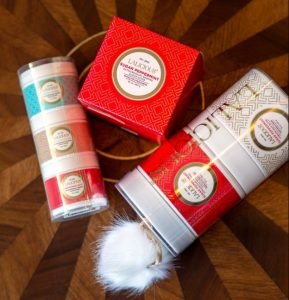 Sugar Peppermint Spa Manicure & Pedicure
Enjoy our signature manicure & pedicure with a tingly & refreshing peppermint whipped sugar scrub & creamy body butter.
105 minutes – $120
On Special for $99 Monday through Thursday
For more seasonal manicure & pedicure offerings, please click here!
~~~~~~~~~~~~~~~~~~~~~~~~~~~~~~~~~~~~~~~~~~~~~~~~~~~~~~~~~~~~~~~~~~~~~~~~~~~~~~~~~~~~~~~~~~~~~~~~~~~~~~~~~~~~~~~~~~~~~~~~~~~~~~
Don't forget your self-love this Valentine's Day! Enjoy the following featured treatment specials for the month of February.
While these delectable themed treatments are available daily, special pricing is only offered Mondays through Thursdays.
These featured treatments are available while supplies last, so don't wait to schedule yourself some bliss!


Champagne Mousse Massage
Lose yourself in love with this dazzling body massage! A warm and spirituous neck and foot wrap infused with vitamin E, coconut and palm oils captures your heart and soul as the fizzy scent of crisp champagne – with a hint of refreshing mint – fills the room. Then, an advanced peptide mousse massage entices your spirit. Specially crafted with retinol and jojoba oils, this kneading is hopelessly devoted to keeping you hydrated and glowing long after this treatment has bid adieu.
60 minutes – $135
On Special for $125 Monday through Thursday
90 minutes – $195
On Special for $180 Monday through Thursday


Red Velvet Massage
Indulge in the sweeter things in life with this elegant massage, so soothing even Cupid will be jealous! This rubdown features the cinnamon-y scented Red Hot body oil, a carefully crafted blend of olive, fruit and grapeseed oils that is deeply steamed into a sultry towel compress. Bask and enjoy the warm, nourishing wrap. You're then massaged with a whipped shea butter that smells reminiscent of a whoopie pie. The result? A moisturizing and skin texture improving, decadent body delight. Ahh…fresh-baked enjoyment with zero calories!
60 minutes – $135
On Special for $125 Monday through Thursday
90 minutes – $195
On Special for $180 Monday through Thursday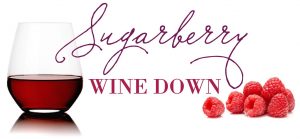 Sugarberry Wine Down Body Treatment
This delectable berry-wine treatment is full of vitamin delight! It begins with a nectar whole milk wrap to calm and soothe winter skin, as you're nestled in warm relaxation. Rasmopolitan sea salt scrub, with organic vodka and fresh raspberry extract, clears away rough spots. Next, you're painted with a super antioxidant resveratrol serum blend made from Texas winery grapes – a cocktail of a bioactive fruit compound to help reduce the look of pores blended with organic chamomile flower extract to soothe skin. – this is one cocktail that won't leave you with dancing regrets! End with a Whoopie white velvet buttercream scented shea massage, you'll be vitamin and hydration-full for weeks!
120 minutes – $225
On Special for $185 Monday through Thursday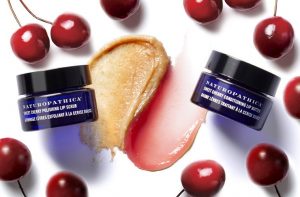 Luminous Sweet Cherry Lip Enhancement
Experience a soft, supple pout with the perfect finishing touch to any facial! Lips are buffed, hydrated and enhanced with cherry seeds, calendula, plant stem cells, aloe and primrose.
Add on to any facial treatment for just $25 for the perfect treatment for winter-y lips!


Bourbon & Berry Ganache Body Treatment
Nestled by the fire with a glass of wine is lovely, but this treatment takes the cake. A Kentucky bourbon and brown sugar scrub down – so intoxicating and sweetly divine – removes dry, dull skin. Then, a cocoa and organic fig serum is brushed on to replenish and renew with antioxidant goodness – vitamins A, C & E and Aloe Vera. Finally, a botanical oil with blackcurrant extract hydrates skin and leaves you relaxed, renewed and aglow from head to toe all night long.
120 minutes – $225
On Special for $185 Monday through Thursday


Chocolate Covered Strawberry Bliss Body Treatment
Enter a very dark chocolate place! A Sweet Cream sea salt exfoliation smooths all the rough spots. Next, a warm dark chocolate softening mask is painted over every inch, then you're wrapped with a hot Butter Brulee whole milk wrap. Skin is left to nourishing delight with antioxidant-rich CoQ10 enzymes from the softening mask. Last, a dollop of delight! A whipped Shea butter and live strawberry fruit cell massage brings deep,luscious hydration!
120 minutes – $225
On Special for $185 Monday through Thursday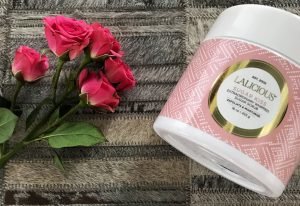 Sugar Kiss Body Treatment — Sugar Kiss Spa Manicure & Pedicure
Quench dry skin with this intensely nourishing formula of cold-pressed coconut oil and Kalahari melon seed oil. A luxurious whipped sugar scrub deeply exfoliates and then a luscious body butter is massaged into skin for an effortless, touchable finish. Experience the Sugar Kiss Body Treatment and the Sugar Kiss Spa Manicure & Pedicure today!
Body Treatment – 120 minutes – $225
On Special for $185 Monday through Thursday
Manicure & Pedicure – 105 minutes – $120


____________________________________________________________________________________________________________
Black Friday Promotional Coupon Rules & Regulations
The limitations of the promotional coupons are as follows:
may only be used towards services 60 minutes in length or longer
may be used 1 per person, per visit
may not be used in combination with any other special or promotion
valid only from January 1, 2019 through December 31, 2019 (or January 1, 2020 through December 31, 2020 depending on what year you purchased the cards)
no cash value
may not be redeemed towards products or gratuities
must be present in order to redeem