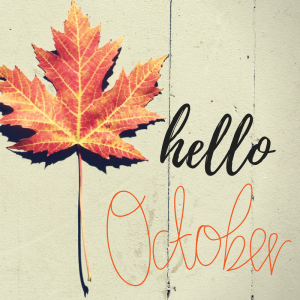 We're excited to transition into Fall & all things relating to holiday celebrations with the following featured treatments & specials. Please note that while these specialized services are offered daily, promotional pricing is only offered Mondays through Thursdays. Treatments are available while supplies last.

The Gemstone Facial
Energize your skin care ritual with the all new Gemstone Collection from Eminence Organic Skin Care, made with natural gemstones to uplift your whole being from the inside out. Each formula will transform before your eyes and stimulate your senses as powerful botanicals reveal balanced, energized, glowing skin. Treatment includes fortifying massage techniques using jade rollers, crystal mushroom stones & gua-sha tools.
60 minutes – $170
Weekday Promotional Pricing – $155


Bourbon Glazed Massage
Best Enjoyed: distilled in bliss
The Mood: wake me when its winter
Experience: Relaxation at last! A Vanilla Bourbon Body Oil, chock-full of omega fatty acids, gives respite to tired muscles and joints. Then, an aloe vera & wildflower honey glaze caps off this rubdown for lasting nourishment.
60 minutes – $135
Weekday Promotional Pricing – $125
90 minutes – $195
Weekday Promotional Pricing – $185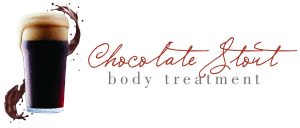 Chocolate Stout Body Treatment
Best Enjoyed: Autumn called, she wants this spa treatment again
The Mood: that first sip after 5 o'clock feeling
Experience: Breathe easy as vitamin-rich Juniper Ale Body Oil quenches and preps arms, legs and shoulders for a shea butter sugar scrub – scented with warm, creamy notes of oatmeal! You're now lost in an Autumn state of mind. Take in even more deliciousness as a cocoa and organic fig serum is painted on to firm and hydrate the skin. This mask blend is so scrumptious, you'll be tempted to taste. A custom tailored massage with another round of Juniper goodness sends skin off in ultimate hydration for those cooler temps.
120 minutes – $225
Weekday Promotional Pricing – $195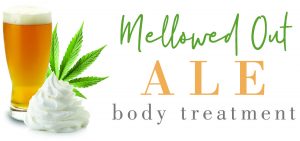 Mellowed Out Ale Body Treatment
Best Enjoyed: right after harvesting
The Mood: entranced in soft
Experience: Let mind, body and soul unwind into a fall-like state of mind as a Juniper Ale Body Oil preps skin for a shea butter sugar scrub to buff aware all the tough stuff. Take 3 deep breaths in and out as this exfoliation works its magic. Feeling at ease yet? Now, as skin is soft as ever, delight in a full-body massage with a full spectrum Hi-Bio Hemp Whipped Body Mousse, to cap off this treatment with numerous fatty acids for skin restoring and nurturing perfection.
120 minutes – $225
Weekday Promotional Pricing – $195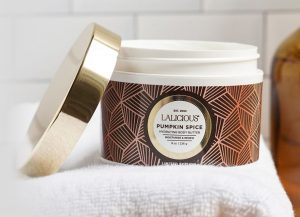 Pumpkin Spice Body Treatment
Experience a body treatment like no other with this limited edition blend of creamy pumpkin, cinnamon spice & buttery brown sugar. Gently slough away dry skin cells to reveal a youthful & even skin tone. Then, nourishing coconut & sweet almond oils rejuvenate & heal damaged skin.
120 minutes – $225
Weekday Promotional Pricing – $195

Age Defy Facial
This facial removes unwanted layers of dull, flaky skin and stimulates cellular renewal with the performance-driven retinol products from Naturopathica. In this regenerating treatment, all natural AHAs gently exfoliate dead skin cells, reduce fine lines and wrinkles, and leave skin polished and smooth.
60 minutes – $170
Weekday Promotional Pricing – $155
For additional seasonal manicure & pedicure offerings, please click here.
---
Black Friday Promotional Coupon Rules & Regulations
The limitations of the promotional coupons are as follows:
may only be used towards services 60 minutes in length or longer
may be used 1 per person, per visit
may not be used in combination with any other special or promotion
valid only from January 1, 2020 through December 31, 2020
no cash value
may not be redeemed towards products or gratuities
must be present in order to redeem