Summer Features!
Enjoy these specialized service offerings for June, July & August. Experience a sweet treat with these limited edition treatments.

Agave Watermelon Post-Sun Soother Massage
BEST ENJOYED: A little too sun-kissed
THE MOOD: In Knead of Relief
EXPERIENCE: Let it all go — aches, muscle pain and yesterday's worries with this vitamin-E rich body kneading, perfect after a long day outside under the sun. Skin is prepped with a warm coconut oil-infused cocoon. Soft notes of juicy watermelon fragrance your treatment room as skin drinks in the warmth and newfound hydration. Finally, a watermelon extract whipped body mousse and Agave Nectar body oil come together to glide over muscles — legs, arms and shoulders — carrying all your stresses away!
60 minutes – $135
90 minutes – $190

Rosemary Relaxation CBD Escape Massage
BEST ENJOYED: Under a rainbow
THE MOOD: Changing muscle aches to muscle ahhs
EXPERIENCE: You'll begin with earthy notes of rosemary and mint filling your senses as a warm compress wraps skin in hydrating vitamin-E splendor. Lost in the warmth, you'll begin to dream you've been transported from your treatment room to a sun-drenched oasis. Now muscle tension is gently caressed away with a skin-restoring HiBio™ hemp massage oil with CBD – warming on contact, this blend is rich with lycopene and antioxidants to replenish skin with moisture.
60 minutes – $135
90 minutes – $190


Wrinkle-Out Watermelon Wrap & Massage
BEST ENJOYED: Brighten up!
THE MOOD: Soft like velvet
EXPERIENCE: A kneading so silky, skin will beg for a second helping! We begin by nestling arms and legs in a squalane and hyaluronic gelée cocoon. Formulated to brighten skin tone and hydrate, this blend with lycopene-rich watermelon extract seriously softens! Stiff muscles are then kneaded using effleurage strokes with a light-as-a-feather body mousse. Let juicy notes of watermelon dazzle and delight as this body treatment comes to an end.
90 minutes – $190


Sweet Tea Surrender Body Treatment
BEST ENJOYED: In good company
THE MOOD: A tall pour of summer
EXPERIENCE: Honey and Magnolia flower essence wrap the room as you soak in a special blend of grapeseed, olive and orange peel oils that nourish your skin with antioxidants and vitamins. Next, you're whipped into softness with a Sweet Tea Shea butter sugar polish with notes of ginger tea and peach. Finally, a Pink Moon Shea Butter massage that leaves hints of licorice blossom, powdery- soft spun sugar and fig. Enjoy this sweet tea brew all summer long!
120 minutes – $225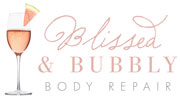 Blissed & Bubbly Body Repair Body Treatment
BEST ENJOYED: On cloud 9
THE MOOD: A bubble mask a day keeps dry skin away!
EXPERIENCE: Aching muscles breathe a sigh of relief as a steaming hemp-infused, CBD wrap cradles arms and legs. Newly softened, a watermelon extract and sea salt scrub exfoliate dead skin cells until you glisten. Now smoothed, a whipped up, frothy bubble mask is applied onto skin. Arnica Montana Flower extract in this mask helps alleviate symptoms of dry, chapped skin while sodium-PCA works to reduce moisture loss – so skin is left hydrated and nourished. Who knew bubbles could do so much? Lock all this in with an advanced-peptide body mousse, so feathery soft you'll feel as if you're drifting off, off and away on a cloud!
120 minutes – $225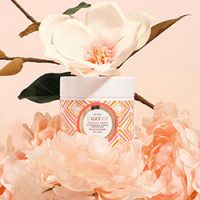 Peachy Keen Body Treatment
Indulge in head-to-toe luxurious with the aromas of creamy peach, jasmine petals & sweet berries! This 2-hour experience includes full body exfoliation with a whipped sugar scrub and a 60 minute custom tailored massage session. 
120 minutes – $225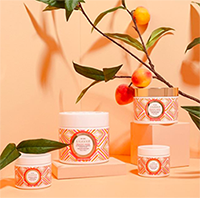 Peachy Keen Manicure & Pedicure
Taste the aromas of summertime with the delectable scents of creamy peach, sweet berries & jasmine petals. All nail services include shaping, cuticle maintenance, callous removal & polish, plus ample massage of the arms, hands, legs & feet.
105 minutes – $120
For additional seasonal manicure & pedicure offerings, please click here.
---
Black Friday Promotional Coupon Rules & Regulations
The limitations of the promotional coupons are as follows:
may only be used towards services 60 minutes in length or longer
may be used 1 per person, per visit
may not be used in combination with any other special or promotion
valid only from January 1, 2019 through December 31, 2019 (or January 1, 2020 through December 31, 2020 depending on what year you purchased the cards)
no cash value
may not be redeemed towards products or gratuities
must be present in order to redeem