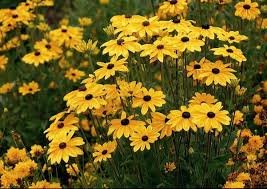 Welcome to the Indian Summer! Enjoy the following featured treatments for September designed to enhance your spa experience & prolong the good summer vibes.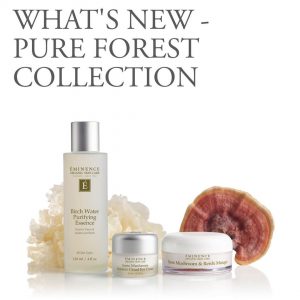 Pure Forest Facial
Experience the restorative powers of nature with the healing benefits of reishi mushroom, birch water and snow mushroom to hydrate, detoxify and repair. Purifying clay works to remove impurities while paracress extract stimulates skin cells to contract, revealing a firm, healthy complexion at any age. Replenish your skin with a lightweight essence that detoxifies, purifies, and restores skin's moisture levels. Purifying birch water combats free-radical damage while botanical collagen restores elasticity and improves barrier function, allowing their skin to better absorb and retain subsequent product. Super-hydrating snow mushroom provides intense hydration while powerful botanical peptides smooth roughness, decrease puffiness and diminish under eye bags to reveal a refreshed appearance.
60 minutes $135

Skin is polished to perfection with a moonshine-infused body exfoliation, ripe with Georgia grown Muscadine grapes. Next, you are massaged with a custom blend of Hi-Bio™ Hemp warming oil and a feathery, light-as-air body mousse – infused with skin nourishing botanical oils. Skin drinks in the U.S. grown, non-GMO soy and safflower oils with skin repairing fatty acids, while retinol helps to nourish, and vitamin C from a tangerine peel brings out your most beautiful and natural glow.
120 minutes $225

Skin is buffed and polished with a juicy fine grain sea salt scrub packed full of brandy-infused pears, with a scent so succulent and sweet, it's just pearfect. Next comes a massage with a body mousse – infused with skin nourishing botanical oils plus fast absorbing, full spectrum hemp oil – rich in cannabinoids and over 15 vitamins and minerals. The skin-restoring antioxidant retinol helps to nourish, smooth and firm.
120 minutes $225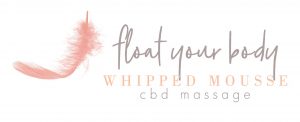 A light-as-air whipped body mousse kneading is yours for the taking! You'll drift off into a sunny state of mind when skin is massaged with U.S. grown, non-GMO botanical oils to give you all the nourishing vibes. This fluffy blend is also abundant with vitamin C and full spectrum hemp oil rich with cannabinoids to bring out your most natural glow. Float on, friend!
60 minutes $125
90 minutes $190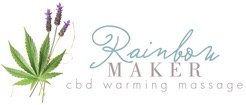 We begin by gently wrapping hands and feet in a steaming towel compress – infused with nourishing coconut oil and vitamin E to prep skin. Next, you'll enjoy a blissful Cloud 9 massage from head-to-toe as the botanical oil fights free radicals and helps skin maintain its moisture through watermelon extract & antioxidant oils. Packed full of Hi-Bio™ fast absorbing, full spectrum hemp oil, this massage is unlike anything else you've experienced!
60 minutes $125
90 minutes $190

Enjoy a Hi-Bio Full Spectrum Hemp Oil with CBD massage. Your experience includes a deeply hydrating, skin-calming shea butter that contains U.S. grown, non-GMO soy oil, rich in essential fatty acids and nourishing organic cucumber extract. High in antioxidants, cannabinoids, vitamins and minerals that help fight free radical damage, this ultra-relaxing massage journey lessens the visible signs of aging and helps skin maintain its moisture barrier. Truly what a body needs!
60 minutes – $125
90 minutes – $190
Celebrate back-to-school!
Enjoy 15% OFF any massage and facial combination between Tuesday, September 3 and Thursday, September 26. Offer valid Mondays through Thursdays only. Offer valid when one (1) guest schedules any two (2) services of at least 60 minutes in length per treatment to be received on the same day. Offer not valid in combination with any other offer, discount or promotion.
____________________________________________________________________________________________________________
Black Friday Promotional Coupon Rules & Regulations
The limitations of the promotional coupons are as follows:
may only be used towards services 60 minutes in length or longer
may be used 1 per person, per visit
may not be used in combination with any other special or promotion
valid only from January 1, 2019 through December 31, 2019
no cash value
may not be redeemed towards products or gratuities
must be present in order to redeem