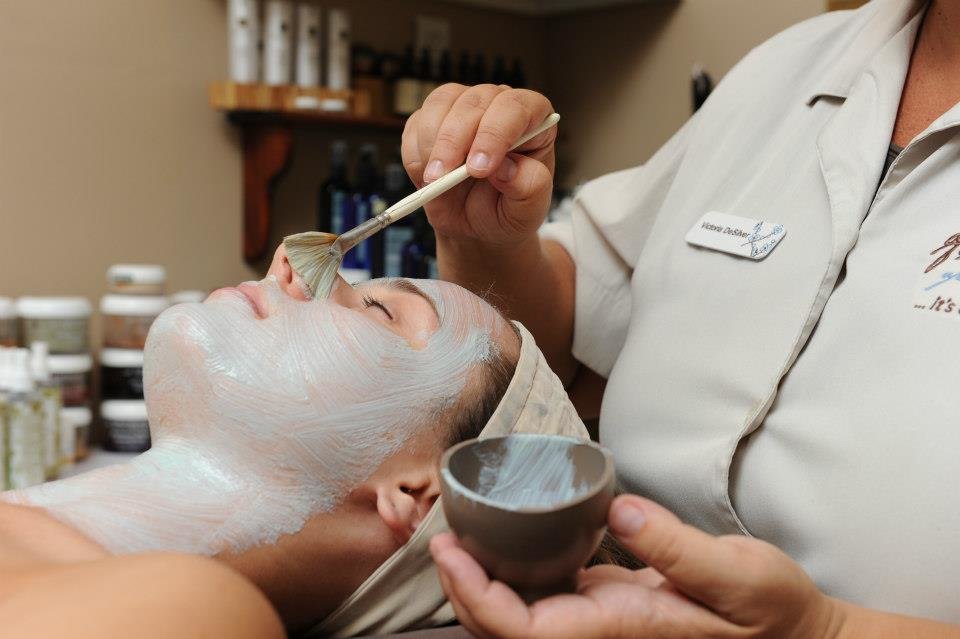 EMINENCE –

SIGNATURE ORGANIC FACIAL  60 minutes $125
Custom tailored for your skin type with an array of natural and organic skincare. The selection addresses a variety of skin concerns such as premature aging, sun damage, loss of vitality, tone and radiance as determined by you and your skin care specialist.
WILDFLOWER FACIAL  60 minutes $150
Experience the signature facial enhanced by the Wildflower Cleansing Balm to melt away makeup, environmental pollutants and impurities to fight free radical damage and prep the skin for better absorption. Melt into a true state of bliss with a mindful scalp treatment using the new Wildflower Ultralight Oil to nourish the hair and scalp – the humidity won't stand a chance.
ORGANIC MICRODERAMBRAISION  60 minutes $135
This treatment is a technique for removing part or all of the topmost layer of skin, leaving it supple and vibrant. Especially effective for sun damaged skin, age spots, acne scaring and reducing fine lines and wrinkles.
AGE CORRECTIVE FACIAL  60 minutes $135
Repairs the visible signs of aging for immediate and lasting results. An exclusive clinically-proven Natural Retinol Alternative Complex, made with chicory root oligosaccharides and tara tree gum, and revolutionary PhytoCellTec Swiss Green Apple stem cell technology to lift and tighten skin, erase wrinkles and crow's feet, and increase collagen production for skin that appears naturally ageless. Choose COCONUT or LAVENDER.
EIGHT GREENS FACIAL  60 minutes $135
The power of super-charged eight greens counters the effects of hormonal imbalances by normalizing oil gland production, increasing hydration and elasticity, and preventing breakouts. Fight free radicals and promote skin regeneration with this incredibly restorative facial.
CITRUS & KALE POTENT C & E FACIAL 60 minutes $135

Super foods become super skin care ingredients. Experience an antioxidant infusion as Vitamins C+E unite for supreme protection. Realize nature's true potential and achieve firmer, brighter and younger looking skin!
BLUEBERRY DETOX FACIAL  60 minutes $145
We will infuse your skin with anti-oxidants and phyto-nutrients of blackberries and raspberries, while deeply exfoliating the dry blemished top layer of skin with naturally occurring plant enzymes to unclog pores and clarify the skin.
VITASKIN EXFOLIATING PEEL FACIAL  60 minutes $145
These results-oriented peel solutions, formulated with alpha hydroxy acids and natural active ingredients, deliver visible results without any down time. Each of these non-irritating peels will gently remove dead skin cells and uncover a softer, revitalized complexion, effectively priming skin for the next step in the VitaSkin routine.
Choose from the following: FIRM, CALM, CLEAR, or BRIGHT SKIN
ARCTIC BERRY PEEL & PEPTIDE ILLUMINATING FACIAL  60 minutes $155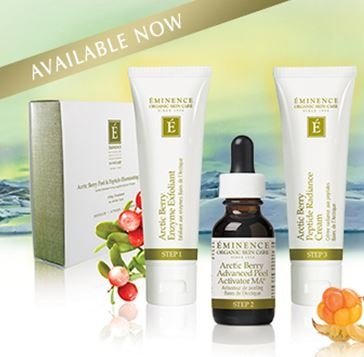 Transformation begins with an active exfoliation from the Enzyme Exfoliant, followed by the Pro Advanced Peel Activator MA20 (multi-acid 20%), a naturally-derived activating peel. Each work in harmony with the exclusive Peptide Radiance Cream to reveal the skin's true luminosity.
DEEP RELAXATION FACIAL 90 minutes $195

Experience a deeper state of relaxation with this completely custom, extended organic facial treatment for a complete skin transformation.
NIRVANA  120 minutes $250
Vitamin rich masques and creams will cleanse, exfoliate and tone your face. This organic facial uses custom-blended masques of seasonal fruits, vegetables, and herbs to nourish the skin. A deep cleansing session is then combined with an extended facial, neck and decollate massage for further revitalization. Includes a 4 step eye treatment and 3 step lip treatment, and you will never want to leave!
HERBAL EYE POULTICE  60 minutes $145
This advanced esthetic massage and facial therapy can best be described as a "workout for the face."  This contour and lift facial therapy reduces puffiness, combats fine lines and wrinkles, and provides an immediate brow lift using steamed herbal eye poultice filled with organic Thai botanicals. An Asian blend of acupressure and sculpting aromatherapy facial massage will ease muscle tension and increase lymphatic drainage to reduce swelling and dark circles, while removing toxins and improving nutrition to the skin.
GENTLEMAN'S ORGANIC RETREAT  60 minutes $125
This is a real man's facial using natural organic products especially selected for a man's individual skin care needs.  Using steamed towels receive a face, neck, and hand massage with non-perfumed, non-greasy, natural products. This facial is wonderfully relaxing and fantastic for keeping a man's skin in optimal condition.
EXPRESS ORGANIC FACIAL  30 minutes $90
Keep your skin radiant and healthy with this abbreviated facial treatment. Focuses on key areas of concern.
NATUROPATHICA –
HOLISTIC FACIAL  60 minutes $165
This facial embodies our core belief that radiant skin is a reflection of health on the inside. Start by identifying your unique Skin Personality through a conversation about diet, stress level, lifestyle and skin care. Your facial will begin with a luxurious lymphatic brushing followed by a detailed sculpting massage to release facial tension, improve blood flow and nourish your skin's microbiome. After analyzing your skin, our highly skilled estheticians will customize your facial with a series of targeted treatments, including exfoliation and extractions.
BIOLIFT  60 minutes $225
This multi-step treatment uses state-of-the-art technology and high-performance ingredients to breathe new life into your skin. In this facial, we remove impurities and exfoliate devitalized complexions with liquid microdermabrasion technology, then infuse the skin with the Bio-Energy Lift™ Serum to firm, lift and re-energize the skin. This powerful combination helps to repair environmental damage, erase fine lines and wrinkles, and plump and firm for lasting results.
JURLIQUE –
PURELY DETOXIFYING  60 minutes $150
Deeply cleanse the skin with purifying botanicals and natural-based antioxidants to help remove impurities and toxins. A thorough cleanse and exfoliation removes the build-up of dead cells and sebum, while a calming amethyst massage reveals a brighter, clearer complexion. Effective botanicals help to renew and revitalize, leaving skin feeling smooth and refreshed.
NUTRI-DEFINE AGELESS FACIAL  60 minutes $150
Reignite your skin's youthful luminosity by combating multiple signs of aging. This decadent treatment is as powerful as it is luxurious. A combination of potent ingredients in a natural delivery system is the key to the exceptional results. A proprietary contouring technique using jade stones helps to detoxify and revitalize your skin, leaving it feel redefined and radiant, with a more youthful appearance.
THE REVITALIZING ANTIOXIDANT FACIAL  60 minutes $150
Layer upon layer of potent, plant-based antioxidants are utilized to revive dull, fatigued skin. A thorough cleansing and exfoliation is followed by an revitalizing facial massage. A powerful triple-phase Vitamin C treatment is utilized to help reduce the appearance of fine lines and leave the skin looking refreshed and beautifully luminous.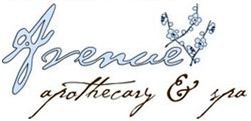 Facial Enhancements
SINUS TREATMENT  $25
Aromatic eucalyptus pressure point massage for relief of sinus congestion.
HEADACHE TREATMENT  $25
Peppermint & lavender headache eliminator.
LIP TREATMENT  $25
Exfoliate, plump, and moisturize your lips in this 3-step treatment.
LIP WAX  $25
EYEBROW WAX  $30
EYE TREATMENT  $30
Reduce fine lines, wrinkles, puffiness, and dark circles in this 3-step treatment.
WILD LIME SCALP TREATMENT  $30
This energizing scalp treatment is designed to promote relaxation, ease muscle aches, and soothe stress. Aromatic Wild Lime Revitalizing Scalp & Hair Oil is warmed and applied vigorously to the scalp, neck and shoulders to stimulate circulation and relieve muscle tension.
PEPPERMINT FOOT THERAPY  $30
A revitalizing foot and lower leg treatment designed to invigorate the entire body. Calves and feet are massaged with energizing Peppermint and stimulating Horse Chestnut to increase circulation. Feet are then cocooned in stimulating, aromatic steamed towels that awaken the senses from head to toe.
HERBAL DETOX POULTICE  $35
Experience a mini version of the HERBAL EYE POULTICE TREATMENT. This contour and lift facial therapy reduces puffiness and combats fine lines and wrinkles.
HOLISTIC ENZYME  $35
Concentrated enzyme peel for dull complexions. Choose SOUR CHERRY, PEAR FIG or PUMPKIN.
THE ULTIMATE ENHANCEMENT  $65
Experience the HOLISTIC ENZYME, LIP TREATMENT, and EYE TREATMENT.
GUA SHA ENHANCEMENT  30 minutes (additional treatment time required) $50
A 2,000-year-old Chinese massage technique resulting in younger looking skin. A flat gua sha tool is used to apply pressure to the skin to following the acupuncture channels to improve circulation and functioning.
LIGHTSTIM FOR ANTI-AGING  30 minutes (additional treatment time required) $65
LightStim patented LED Light Therapy is the most effective and affordable technology for achieving healthy and youthful skin. It is soothing, painless, and can be used on all skin types to diminish fine lines and wrinkles. In just minutes a day you can firm and tone aged or tired skin, reduce the appearance of pore size, smooth texture, increase elasticity and recapture your radiant glow.
LIGHTSTIM FOR ACNE  30 minutes (additional treatment time required) $65
LightStim patented LED Light Therapy is a powerful, effective, and natural solution to help achieve clear and healthy skin. It can be used on all skin types and tones. In just minutes a day you can heal existing blemishes, minimize future breakouts, and recapture your radiant glow.