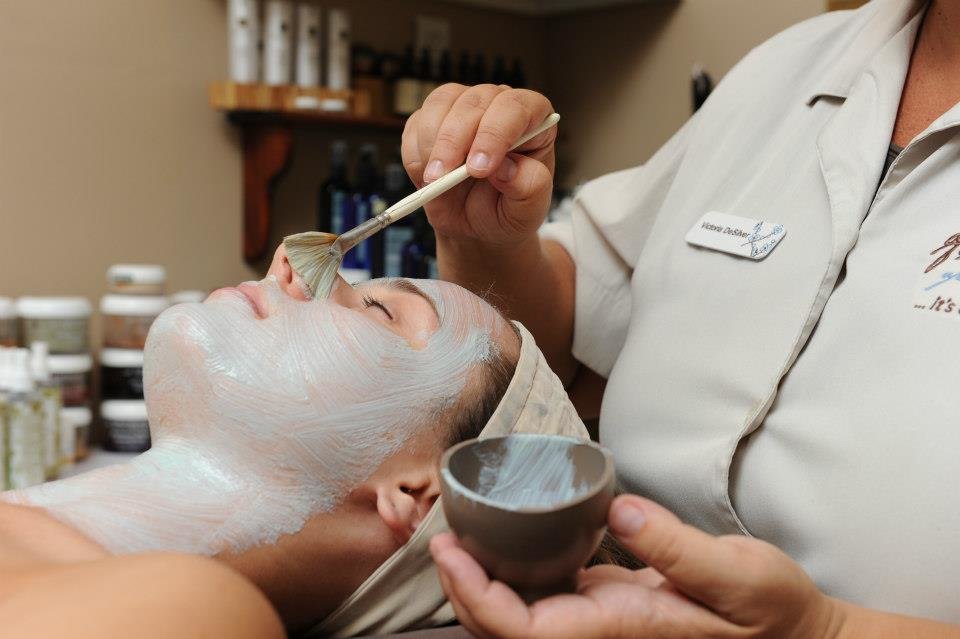 EMINENCE –

VITASKIN EXFOLIATING PEEL FACIAL  60 minutes $145
This completely customized facial treatment offers the standard of all skincare with targeted ingredients to address specific concerns. These results-oriented peel solutions, formulated with alpha hydroxy acids and natural active ingredients, deliver visible results without any down time. Each of these non-irritating peels will gently remove dead skin cells and uncover a softer, revitalized complexion, effectively priming skin for the next step in the VitaSkin routine.
Choose from the following: FIRM, CALM, CLEAR, or BRIGHT SKIN
AGE CORRECTIVE FACIAL  60 minutes $155
Repairs the visible signs of aging for immediate and lasting results. An exclusive clinically-proven Natural Retinol Alternative Complex, made with chicory root oligosaccharides and tara tree gum, and revolutionary PhytoCellTec Swiss Green Apple stem cell technology to lift and tighten skin, erase wrinkles and crow's feet, and increase collagen production for skin that appears naturally ageless. Choose COCONUT or LAVENDER.
EIGHT GREENS FACIAL  60 minutes $155
The power of super-charged eight greens counters the effects of hormonal imbalances by normalizing oil gland production, increasing hydration and elasticity, and preventing breakouts. Fight free radicals and promote skin regeneration with this incredibly restorative facial.
CITRUS & KALE POTENT C & E FACIAL 60 minutes $155
Super foods become super skin care ingredients. Experience an antioxidant infusion as Vitamins C+E unite for supreme protection. Realize nature's true potential and achieve firmer, brighter and younger looking skin!
BLUEBERRY DETOX FACIAL  60 minutes $155
Your skin is infused with antioxidants and phyto-nutrients of blackberries and raspberries, while deeply exfoliating the dry blemished top layer of skin with naturally occurring plant enzymes to unclog pores and clarify the skin. This stimulating facial treatment works to firm and lift the skin.
MANGOSTEEN RESURFACING FACIAL  60 minutes $155
Provides a complete surface and pore-refining treatment by removing impurities and dead skin cells while minimizing pores and smoothing the look of skin. This revitalizing facial incorporates a 10% lactic acid peel, which is self-neutralizing and non-irritating, even for sensitive skin.
ADVANCED ACNE FACIAL  60 minutes $155
Treat cystic acne & hormonal breakouts with powerful organic ingredients like willow bark, cucumber & arbutin. This clarifying collection both cools inflammation & soothes redness in the skin. Recommended as a series of treatments for on-going problematic skin.
GEMSTONE FACIAL  60 minutes $155
Infused skin with natural crystal goodness! Experience a deep, balancing exfoliation to remove impurities. Energize your skin with a warm, spicy turmeric powder unlike any other treatment. Amplify skin with a custom selected gemstone infused treatment mask basic on skin care condition. Nourish your inner glow with a luxurious facial oil with the healing power of pink tourmaline.
ARCTIC BERRY PEEL & PEPTIDE ILLUMINATING FACIAL  60 minutes $165
Transformation begins with an active exfoliation from the Enzyme Exfoliant, followed by the Pro Advanced Peel Activator MA20 (multi-acid 20%), a naturally-derived activating peel. Each work in harmony with the exclusive Peptide Radiance Cream to reveal the skin's true luminosity.
VITAMIN SEA ULTRA COLLAGEN FACIAL  60 minutes $175
This ultimate experience facial combines the detoxifying results of the Blueberry Detox Facial with the powerful anti-aging benefits of the Arctic Berry Peel. Transform your skin with a three-tier serum treatment featuring potent vitamin C, vitamin E & peptides. Your treatment concludes with pure mineral SPF & blue light protections.
MARINE FLOWER PEPTIDE FACIAL  60 minutes $175
Dive deep into ageless results. This collection combines unique algae extracts to target the visible signs of aging. Combine this impressive collection with the incredible results of the Arctic Berry Peptide Facial for true exfoliation & ageless luminosity.
NATUROPATHICA –
HOLISTIC WELLNESS FACIAL  60 minutes $175
Your facial will begin with a luxurious lymphatic brushing followed by a detailed sculpting massage to release facial tension, improve blood flow and nourish your skin's microbiome. After analyzing your skin, our highly skilled estheticians will customize your facial with a series of targeted treatments, including exfoliation and extractions.
Choose: SOOTHING MARSHMALLOW, BRIGHTENING VITAMIN C, ADVANCED WRINKLE REPAIR, or CLARIFYING
MORE OPTIONS TO CONSIDER –
EXTENDED RELAXATION FACIAL 90 minutes $225
Experience a deeper state of relaxation with this completely custom, extended organic facial treatment for a complete skin transformation.
TRUE BLISS FACIAL  120 minutes $300
Vitamin rich masques and creams will cleanse, exfoliate and tone your face. This organic facial uses custom-blended masques of seasonal fruits, vegetables, and herbs to nourish the skin. A deep cleansing session is then combined with an extended facial, neck and decollate massage for further revitalization. Includes a 4 step eye treatment and 3 step lip treatment, and you will never want to leave!
CHILL FACIAL  60 minutes $175
This relaxing treatment targets inflammation and premature aging while leveraging the intense calming effects of our powerful cannabinoidal products. Your session will begin with a completely customized conditioning treatment, followed by a face, neck, and shoulder massage to deliver pure calm. Your treatment incorporates cannabinoid infused skincare products from Cause+Medic, Naturopathica Holistics, Cannabliss, Mantra Masks, Saint Jane and Farmhouse Fresh. Holistic bliss extends beyond the treatment with a fragrant cup of herbal Skin Tea infused with a microdose elixir.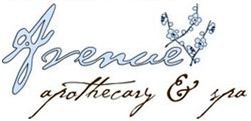 Facial Enhancements
all enhancements are inclusive treatment time unless otherwise noted

GUA SHA & CRYSTAL ROLLER ENHANCEMENT  $25
A 2,000-year-old Chinese massage technique resulting in younger looking skin. A flat gua sha tool or combination of crystal (Jade, Black Onyx, Rose Quartz, Amethyst) rollers are used to apply pressure to the skin to following the acupuncture channels to improve circulation and functioning.
SMART CLEANSING DEVICE  $25
Featuring soft silicone touchpoints and variable T-Sonic pulsations, this device will lift away dirt, oil and excess sebum with a timed cleansing routine while a targeted firming massage leaves skin smoother & more lifted.
LED LIGHT THERAPY FOR ANTI-AGING  15 minutes (inclusive of treatment time) $25  or 30 minutes (additional treatment time required) $105
LightStim patented LED Light Therapy is the most effective and affordable technology for achieving healthy and youthful skin. It is soothing, painless, and can be used on all skin types to diminish fine lines and wrinkles. In just minutes a day you can firm and tone aged or tired skin, reduce the appearance of pore size, smooth texture, increase elasticity and recapture your radiant glow.
LED LIGHT THERAPY FOR ACNE  15 minutes (inclusive of treatment time) $25 or 30 minutes (additional treatment time required) $105
LightStim patented LED Light Therapy is a powerful, effective, and natural solution to help achieve clear and healthy skin. It can be used on all skin types and tones. In just minutes a day you can heal existing blemishes, minimize future breakouts, and recapture your radiant glow.
SINUS TREATMENT  $30
Aromatic eucalyptus pressure point massage for relief of sinus congestion.
HEADACHE TREATMENT  $30
Peppermint & lavender headache eliminator.
LIP TREATMENT  $30
Exfoliate, plump, and moisturize your lips in this 3-step treatment.
LIP WAX  $25
EYEBROW WAX  $30
BRIGHT EYE TREATMENT  $30
Reduce fine lines, wrinkles, puffiness, and dark circles in this 3-step treatment.
AYURVEDIC SCALP TREATMENT  $30
Experience traditional Ayurvedic massage of the head, neck & shoulders using specially blended herbal oils to soothe the nerves and support the health and well-being of the senses.
PEPPERMINT FOOT THERAPY  $30
A revitalizing foot and lower leg treatment designed to invigorate the entire body using reflexology techniques. Calves and feet are massaged with energizing Peppermint and stimulating Horse Chestnut to increase circulation. Feet are then cocooned in stimulating, aromatic steamed towels that awaken the senses from head to toe.
PEPPERMINT HAND & ARM TENSION RELIEF  $30
This energizing enhancement combines a detailed hand and arm massage with a therapeutic multi-purpose cream. Extracts of peppermint & horse chestnut improve circulation, while steaming hot towels relieve hand and wrist tension to help address carpal tunnel syndrome and computer fatigue.
HERBAL DETOX POULTICE  $40
This contour and lift facial therapy utilizes a holistic blend of wrapped herbs to reduce puffiness and combats fine lines and wrinkles. An aromatic & detoxifying treatment.
DERMAPLANING  $50 (additional 15 minutes of treatment time required)
Thoroughly exfoliate & remove the vellus hairs from the skin.
SMART MICROCURRENT FACIAL TONING  $50 (additional 15 minutes of treatment time required)
Combining 5 levels of superior microcurrent with T-Sonic pulsations, this fierce device tightens and firms your skin for a youthful, contoured complexion in minutes.