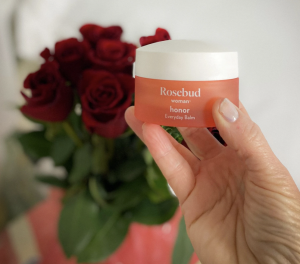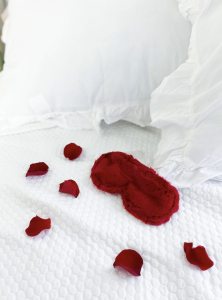 I'm not a relationship expert. After 29 years of marriage, I know the only secret is that relationships require consistent effort. It's not uncommon to become stuck in a rut regarding romance. Whether you have young children at home or are experiencing an empty nest, hormonal changes, work pressure, and emotional exhaustion can cause our relationships and sex drive to get put on the back burner. Women in their 30s, 40s, 50s, and beyond face unique challenges in keeping the spark alive in a relationship.
If you can relate, you're not alone. This is an entirely normal part of a long-term relationship. So if you're looking to put the spice back into your relationship, I've curated some tips to get you started.
It's the Little Things
Sometimes all it takes is a bit of extra attention to help break the cycle of predictability. Leave your partner a love note, slip one in their lunch, or leave them around the house. Surprise them with a single flower or a whole bouquet, or grab their favorite coffee on the weekend. We usually do these things at the beginning of a relationship, but they tend to be forgotten as time passes and we get busy with life. But intentionally bringing these back can be a great starting point to getting the romance back and rekindling the bond you had at the beginning.
Take a Trip
A new environment can give you a new perspective on your partner and relationship; This could be a vacation, a weekend getaway, or a day trip. When you are away from your routine, you can leave the emails, the TV shows, and household chores for another day and focus on each other. A low-stress environment allows you to focus on getting to know one another again and get back in the groove sexually.
Sometimes, to keep things fresh, a change of scenery and some intimacy products are all you need to get things going again. When packing, add some fun products to your travel kit. During your getaway, plan on creating your private couples massage, and pack some nourishing body oil or an intimacy formula to help enhance the moment. You'll want to recreate your vacation sex when you return home, so keep these on your nightstand.
Put Sex on the Calendar
We can't plan a romantic weekend getaway every weekend, but we can be purposeful when keeping the fire burning with our partner. Make time for intimacy by adding it to your calendar. Scheduling it ensures you make the time for an intimate connection. Sometimes it might be a quickie when the kids are at practice, and other times it might be more leisurely, but it's essential to make it a priority in your relationship.
Take Care of You
To enjoy sex, most women need to feel comfortable and confident in their skin. The changes to our bodies and sexual anatomy as we age, especially if we have children, can make us feel uncomfortable and undesirable. It's essential to recognize these changes and your feelings; that way, we can begin to take the initiative to address the changes our bodies are going through.
Several products are available to help your body adjust to the significant changes our bodies undergo during childbirth through menopause. Sex after 30, 40, 50, and beyond may have changed some, but that doesn't mean it can't be as satisfying and fun as before. One product I just started using is Honor Everyday Balm. It hydrates, conditions, and replenishes your intimate skin. It is designed to provide all-natural relief for the vulvar dryness that often arises in menopause or pregnancy.
Don't let embarrassment hold you back from taking care of your body. Talk to your doctor about what options might be helpful for you.
The Bottom Line
So if you're ready to spice it up with your partner, give these tips a try. No matter your age or how long you've been together, open communication, trying something new, and some shifts in your routine will rekindle your fire in no time.