Every single one of us experiences stress in our lives. Whether work-related, financial, familial, health-related or otherwise – we all have stressors we carry around with us. Navigating stress can be daunting as it often seeps into many aspects of our lives.
For women, we often notice that our stress directly impacts our romantic lives. While it may not be something that everyone is comfortable talking about – it is something that should be acknowledged. One of the best stress relievers is physical touch, but how in the world are we supposed to feel open to that when we are tired, worried, planning, overwhelmed, hungry, self-conscious, uncomfortable and stressed? Our cortisol levels are high and are interrupting our libido.
Thankfully, we have options. Massage therapy is said to reduce cortisol levels by 30% after a single 60 minute session. With Valentine's Day quickly approaching, many of us are thinking about our romantic plans. This year, schedule you & your honey some much needed stress relief with a couples massage. Heck, Valentine's Day is only a single day (or a weekend, if you really push it). Why not give yourself the gift of a more balanced life with regularly scheduled massage services? After all, bedroom vibes aren't just reserved for V-Day.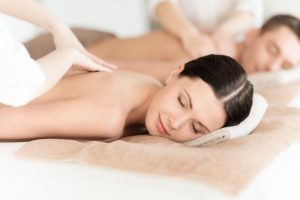 Okay, so your massage is scheduled and you're thinking my hormones are all over the place and I still don't think I can get there. Let us introduce you to adaptogens. We're a wellness company. We believe in supporting our health & well-being internally & externally. We LOVE supplements, but we cannot carry everything. One of our go-to companies is Moon Juice – we recommend pairing the Sex Dust and the SuperYou vitamins for long-term hormone stability & stress-management.

As women, we often get left out of the sex conversation – as if our collective needs are something that are unobtainable. The market is saturated with products that are not natural or created without women in mind. However, we are happy to have brought in TWO women's wellness brands to our apothecary over the last month.
Foria Wellness is a premium holistic CBD line with products to support you in & out of the bedroom. This line displays three unique formulas to support every lifestyle need: Intimacy, Wellness & Relief. For more information about Foria check out the Green Rush Podcast with founder Matt Gerson – or dive deep into intimate topics within their blog.
This month, purchase any two (2) Foria products and receive a FREE trial size Awaken Arousal Oil!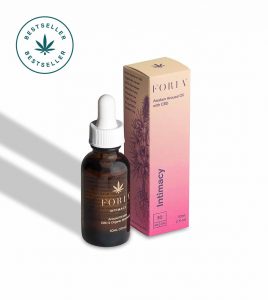 Rosebud Woman delivers innovative, reverent intimate wellness products and information for all stages of a woman's life. From cleansing intimate wipes to an everyday balm to educational, personal journals, this line may be small but includes carefully crafted items to take women's self care to the next level. We love that Rosebud publishes Weekly Wisdoms – Letters on Power, Love and Womanhood on their website.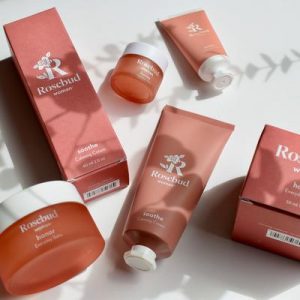 As always, delivering safe, organic products and outstanding education to our community is our number one goal. We encourage you to browse all product selections from Rosebud & Foria in our store or online. If you have any questions or would like additional information, please reach out to us!
So, while Valentine's Day for some might be a Hallmark holiday including expensive dinners, cheap chocolates and lingerie, let's change the conversation for ourselves. This February we're choosing to celebrate LOVE. Real love. Self love. Intimate love. Let's love ourselves well enough to understand how we need to be loved by others.
xoxo, Jess