If I'm being honest, I had never been more excited for New Years Eve than I was on December 31, 2019. We hosted a huge 1920's themed party – costumes, decorations, champagne from old-fashioned coupe glasses. While we wanted to party like Gatsby, we surely didn't anticipate the worldwide health crisis & all out economic depression that followed.
It's not a secret that 2020 was long and hard and we are all exhausted from talking and talking and talking about it. I wish the words pivot and unprecedented times were removed from the English language. I don't think there is anyone out there who is sad to see 2020 come to an end.
The truth is; however, that the events and effects of this past year will spill into 2021. Regaining strength, getting back on our feet, and steering towards normal are all in our future – but not immediately at our doorstep simply because the calendar flipped over.
Despite the knowledge that this is not over, I still have so much hope. You know why? We made it through. Our business survived. The small businesses we visit regularly survived. It wasn't always pretty, but I'm calling this year a success. Because we're still here and doing every single thing we can think of to keep growing, to keep thriving.
So, while we are all tired and ready to put it all behind us, we have to keep fighting – fighting for our health, for our businesses, for our families & communities. In order to do so, in order to make it up the next mountain, in order to surge into 2021, we need to take pause, we need to RESTORE.
I borrowed that word from our friends at Soulfire Collective, because they are so right.
To keep from burning out, to keep ourselves strong, to keep ourselves moving forward, we need to take care of our bodies & our minds. This January take time to restore your well-being. Inside and out.
What does that look like, you might ask?
~ It's scheduling a monthly massage to reduce & manage stress. Check out our membership program to save up to 25% on treatments & hold yourself accountable with regularly scheduled spa services.
~ It's using organic skincare to relieve the irritation from our face masks. My current go-to skincare products to target "maskne" and irritation are the following: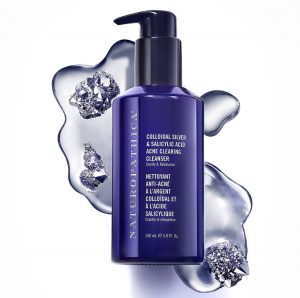 ~ It's exercise – yoga, Pilates, running – MOVE YOUR BODY in whatever way you can. Exercise helps to flush bacteria from the lungs and bloodstream, thus boosting your immune response. Did you know that both Abigail & myself are certified Mat Pilates & Reformer Pilates instructors? Pilates is a full-body workout focusing on creating core strength and overall balance to support better posture and mind-body connection. Come join us for a class at Right Balance Pilates in Lewes or at Core Elements Pilates & Barre in West Ocean City!

Photo by Alex Ashman Photography
~ It's supporting your immune system with vitamins & supplements. Did you know that Vitamin D can be as powerful as a flu shot? During the winter months especially it can be difficult to receive the proper levels of Vitamin D from the sun & our food. Try the Everyday Sunshine vitamin spray from Sprayology for on the go immune support! This month receive a FREE 30 day supply of Everyday Sunshine (a $32 value) with every two (2) Sprayology items purchased – choose from Stress Relief, Diet Power, Immune Support, Party Relief & more! Want more information regarding holistic tinctures & homeopathic remedies? Tune in to our social media each week for Wellness Wednesday.
~ It's designating your work space & time separate from your relaxation space & time. It's settling into a soak with a CBD bath bomb – we've got both Watermelon Basil & Rosemary Mint in-stock at the store! It's re-reading your favorite book. It's playing a game of cards. It's putting away your holiday decorations so that you feel some sort of organization & control.
~ It's diffusing essential oils or lighting a candle. It's taking time to see a friend or family member – safely, of course. It's a long walk with your furry companion. Heck, it's a glass of wine, or bourbon or whatever the heck you like to drink on the couch in your favorite fuzzy socks.
Whatever it is that helps bring you back to you – do that. Plan it. Make it happen. Know that you can't do it all, all at once. Take a moment and RESTORE.
To tackle 2021 you'll need you. Set yourself up for success. Make sure you'll be there. Here's to exuding all of the hope and positivity we have.
XOXO, Jess