We know that an entire world of people buy into diet culture. All sources of media flood our lives with the concept of thin. There's people out there whose job it is to preach that beauty is reserved for those who are model-like.
We are not those people.
Since our opening over twenty years ago our main purpose as a business has been to educate our community on the importance of natural & organic – because that's what we believe is best as humans. We speak wellness, health & spirituality because we know that in turn, that reflects true beauty.
Many of the products we support are topical – to take care of your skin & body on the surface. However, your internal supplements are just as important – insert our favorite tagline from The Beauty Chef, "beauty begins in the belly."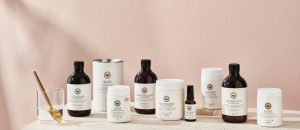 Our skin imbalances can often be linked to our gut health. Inflammation in our gut can lead to many common skin conditions like acne, rosacea, eczema, aging & more.
Supporting gut function with proper nutrition & supplements can help to realign gut health. The Beauty Chef uses prebiotics, probiotics, fermentation & wholefoods to deliver supercharged products targeted to balance digestive health & promote glowing skin from within. Their collection of powders & elixirs is designed to seamlessly blend into your lifestyle. If, like me, you need more information about the science & research of it all, The Beauty Chef does a great job of spelling it all out for us.
Women-founded & designed to for Carla Oates's own family, this company's philosophy of healing the center of the immune system is definitely one we can get behind.
I like starting my day with the all-new Cleanse Inner Beauty Essential, which includes my daily dose of greens and promotes detoxification – then I add a splash of Adaptogen Beauty Boost to reduce fatigue and enjoy a less-stressful day.
We suggest starting with an essential powder: Cleanse or Glow. From there you can choose a booster: Adaptogen, Antioxidant, Hydration or Collagen. We also carry a few support options like the Gut Primer, Sleep Powder & Well Spray.
We love trying the fun recipes posted on their blog – from beverages & granola bars to fully encompassed dinners, they offer it all!
March 8 is International Women's Day. I'm encouraging you to turn off the TV. To turn away from the Instagram posts of the ideal, unobtainable woman. Let's do something for ourselves. Let's take care of ourselves. Make one small step for our own health & well-being. And then encourage another woman to do the same.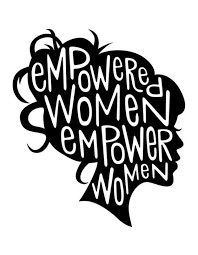 xoxo, Jess