The holiday season is here! It seems like Christmas exploded onto the market the day after Halloween this year. Typically the planner in me would be embracing it, but this year I am always finding myself a step behind. Whether it's navigating our post-COVID world or simply that I can't catch up, I'm choosing to give myself some grace.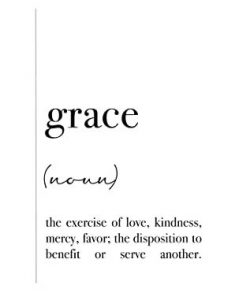 This blog for example – I'm now 9 days late in its release, but you know what. Grace.
As we move through the holiday season I encourage you to be gentle with yourself. This time of year is authentically about family, love & overall grace. In actuality for most it is just plain stressful. Let's try to set some of that aside this year. A little less hurry. A little less spending. A little less showy. A little more grace.
In a few days I'll be putting out a holiday gift guide for the spa (maybe in a week if I'm being practical). I know many of the blogs & businesses I follow have already put theirs out for the year. Now, shopping is a part of the season & I won't try to convince you otherwise – but I do want to focus more on the concept of gift giving. When did we decide to focus on the quantity of gifts or whether whatever we were gifting was "enough"? A really great gift doesn't just add stuff to someone's life, it adds value. In recent years my family has changed our gift giving habits – as much as we can we try to gift experiences. Things we can do together – concerts, dinners, activities, even trips. As an adult I would much rather see the Philadelphia ballet or enjoy a great dinner on vacation than receive even more unsustainable "things" that fill my home.
Now the experience doesn't always have to be lavish or grand. There are things that add value to someone's life while being small & within everyone's budget. That is what I am going to focus on sharing with you in our gift guide this year.
I want to leave you with one final thought on holiday shopping I came across this week. It is no joke that the supply chain of goods has been severely delayed this year – certainly something to consider when planning your holiday gifting. Your local friends, businesses & vendors are going to be the best place to turn this season. We have products in stock. We offer services that need not be imported. We provide experiences to light up everyone's holiday.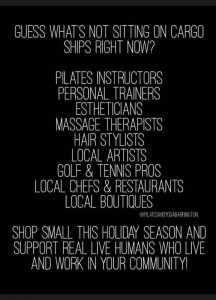 This year we are participating in a local holiday market in Ocean City hosted by our lovely friends at Innerbloom. Join us on Saturday, November 27 & Sunday, November 28 from 12-9PM. Tons of local shopping, Christmas lights, spirits, a food truck, live music & more!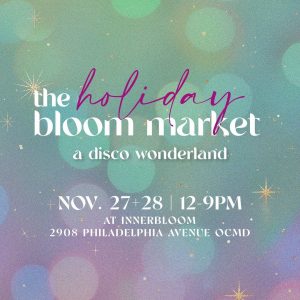 Before we dive straight into Christmas though, we seem to be bypassing Thanksgiving. It happens every year. We hone in on the shopping weekend that happens right after Thanksgiving & skip right over that meal. I fall into it too. I think it may be because my family has so many Christmas traditions, but not so many Thanksgiving traditions.
Sure we have dinner – turkey, stuffing, cranberry sauce – but not much that I feel as a lasting tradition. But Thanksgiving is still special in my household, so I'm taking time this year to note what makes our Thanksgivings special.
Over the past 6 years I've gone from spending Thanksgiving with just my family, to splitting Thanksgiving between 2 families, to eating 2 Thanksgiving dinners in one day & finally to bringing to 2 families together to share the holiday. Thanksgiving is the holiday in which both my family & my fiancé's family spend the day together. That doesn't happen on Christmas or Easter or Halloween or the Fourth of July. That makes our Thanksgiving special.
A few years ago I hosted Thanksgiving dinner at my house. For anyone that doesn't know me, that is a feat. I wasn't taught to cook. For a really long time, I never wanted to. But that year, I meticulously chose the recipes & pulled off a perfectly fine Thanksgiving dinner (not without issue, but GRACE people). That year I added something a bit non-traditional to our table – Pumpkin Crab Bisque. I found a great recipe, used fresh local crab meat & let me tell you, my family talked about that soup for nearly a year. Yes – I even served it in adorable pumpkin bowls!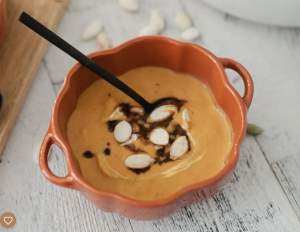 Which leads me to my next favorite part of Thanksgiving. My mom sets THE most beautiful table. She also is not a huge fan of the cooking, so instead she uses her talents to create the atmosphere of Thanksgiving. Our dish wares are turkey-inspired, the flatware is a family heirloom, the floral arrangements are locally curated. Everything comes together absolutely perfectly & every detail is stunning. Last year's table arrangement came from Bleached Butterfly & I cannot say enough good things!
When we think about creating experiences at home, we can't forget about aromatic touches. This Fall I have been reaching for my Young Living Oils & creating all kinds of fun diffuser blends.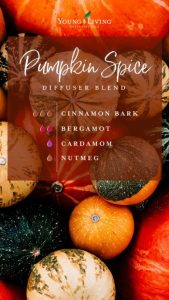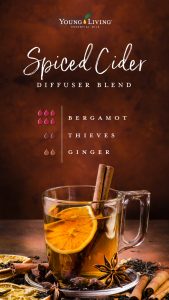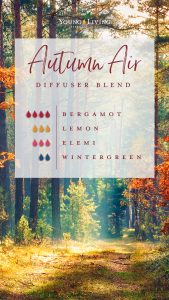 I hope all of you are excited for the holidays to come. Anyone have any incredible Thanksgiving traditions I need to get in on?
Live with grace this season. Enjoy the small special moments with your families & friends. Shop intentionally. Strive for experiences.
xoxo, Jess